I got hungry so I threw together one of my fave go-to easy peasy dinners: chicken pesto pasta! And if you would rather, you can totally leave out the chicken and it's truly just as delicious!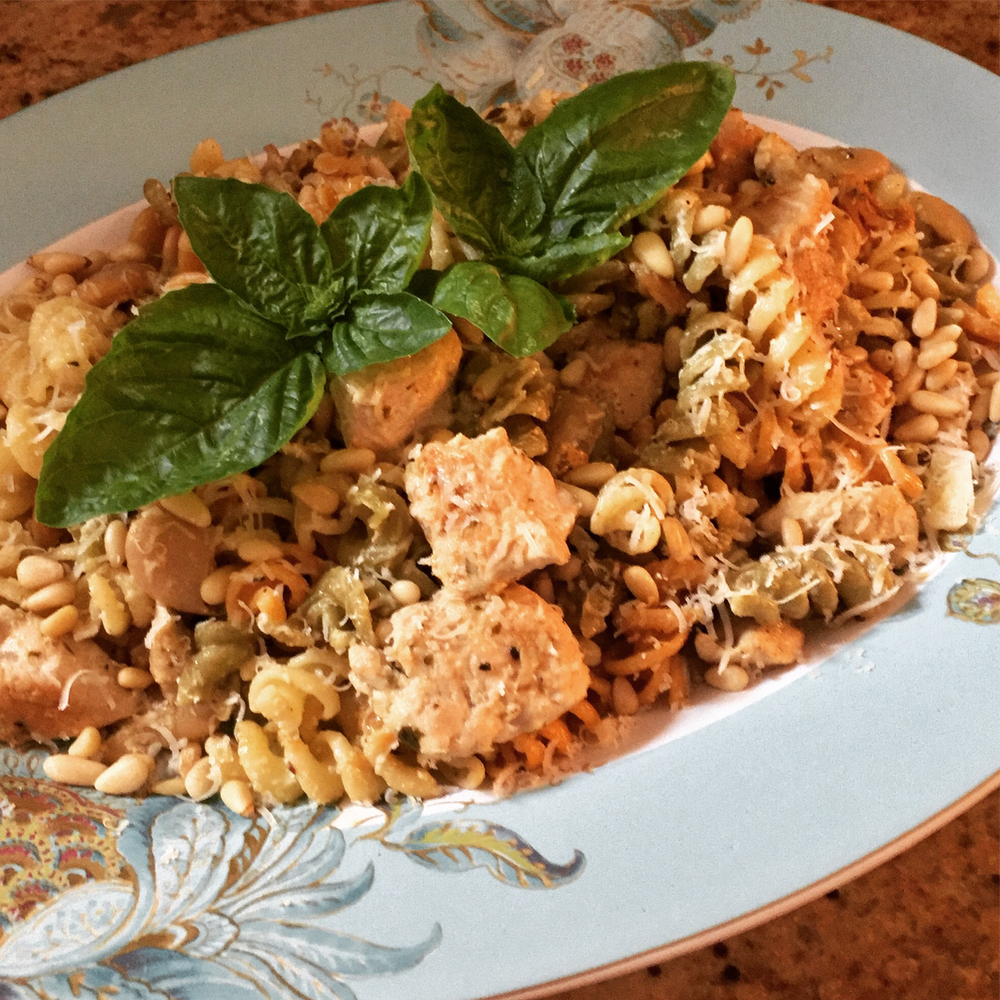 Ingredients
8 oz pasta
2 tbsp olive oil (I like extra virgin)
salt and pepper
1 tsp nutmeg
14 oz large butter beans (canned, drained)
3 tbsp pesto (storebought is easiest)
2/3 c half and half or light cream
3 tbsp pine nuts
Parmesan cheese (grated)
1 lb chicken breast (boneless, skinless, cubed)
Directions
Boil the pasta until al dente. While the pasta is cooking, in a separate pan brown the cubed chicken in a little olive oil until done, set aside.
Drain the pasta, and return it to the pan. This is a good time to add salt and pepper if desired, stir in the olive oil and nutmeg.
In a non-stick saucepan heat the beans, pesto and cream and bring to the simmer.
Place chicken and pasta in a large serving bowl, toss with the beans and cream sauce. Top with cheese, pine nuts, and a sprig of fresh basil if desired.
Serves 4
Like and Follow TheCrochetDude on Facebook!