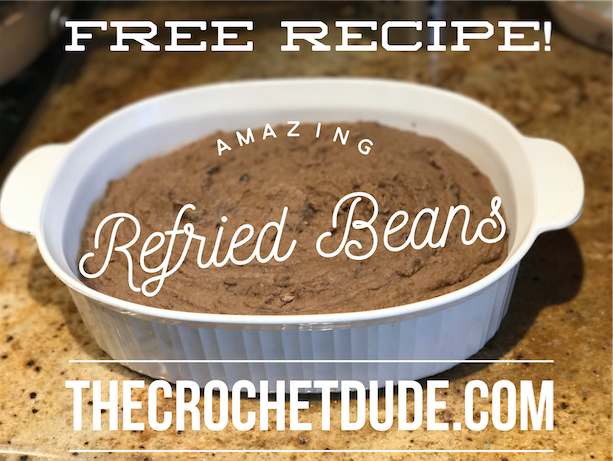 When I was living in Guadalajara, Mexico I quickly began to realize that there is a HUGE difference in flavors of refried beans. One day a coworker brought some to a potluck at work, and when I tasted them I couldn't believe how delicious they were. It took some coaxing but I eventually convinced him to teach me how to make them. Here is MY version of his family's recipe.
First you need to make some Amazing Pinto Beans – click here for that recipe!
Amazing Refried Beans
©2016 Drew Emborsky, aka The Crochet Dude®
Ingredients
1 batch of Amazing Pinto Beans
2/3 c bacon drippings
3 corn tortillas
3 tbs onions minced
3 chile de arbol
Directions
Blend the Amazing Pinto Beans (including the onions and peppers) until smooth and set aside. It usually takes four or five "batches" to get them all blended, I like to pour the blended beans into a large mixing bowl and use a large spoon to mix them all up when I've finished blending. VERY IMPORTANT – if your beans haven't cooled down then you MUST lay a towel over the top of the blender lid and hold it on – it WILL explode and go all over your ceiling and cabinets – do NOT ask me how I know this…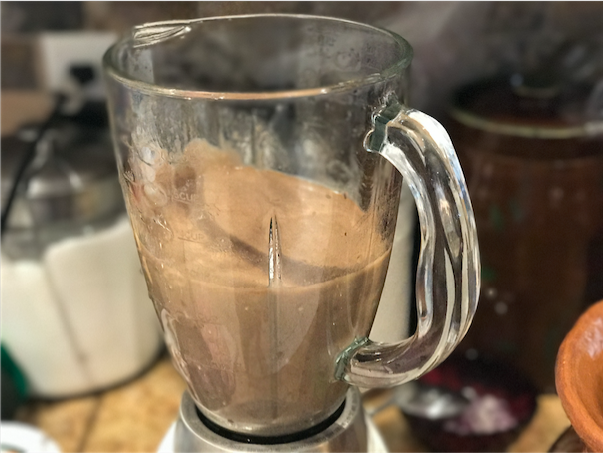 Cut tortillas into very thin strips.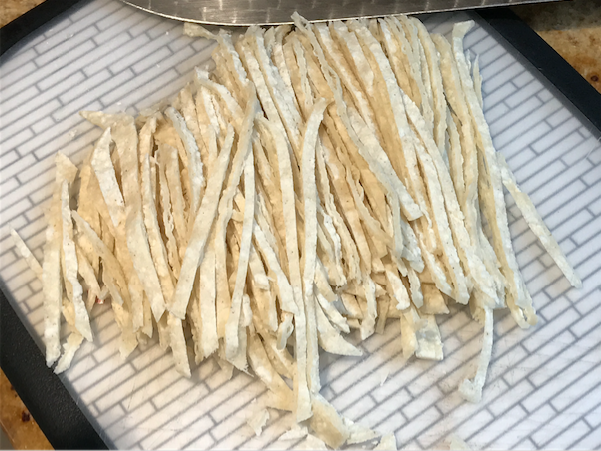 In a very large skillet (must be big enough to hold all the blended beans) heat up the bacon drippings on medium high, add the tortilla strips, onions, and chiles.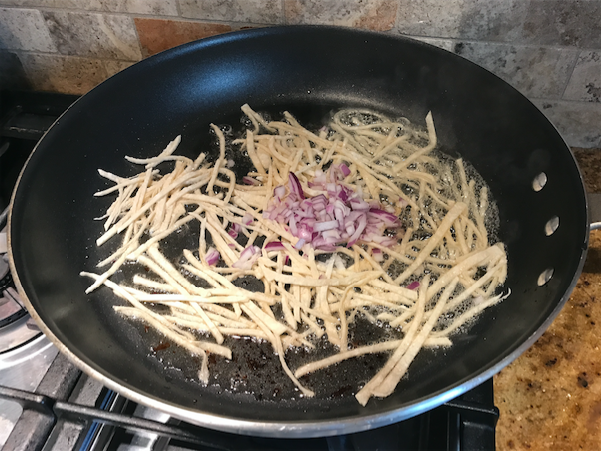 Now this is the key to the entire recipe. Cook until everything is pretty much burnt stirring continuously.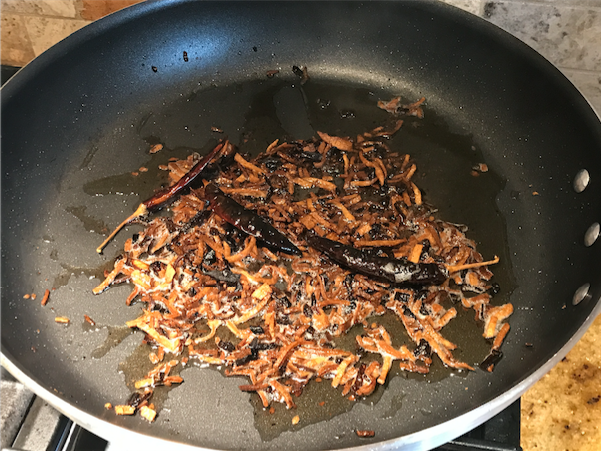 Carefully pour the majority of the beans into the skillet – I always have a splatter-guard type lid handy that I can put over the skillet until the initial popping stops. Once things have calmed down a bit then add the rest of the beans and mix thoroughly.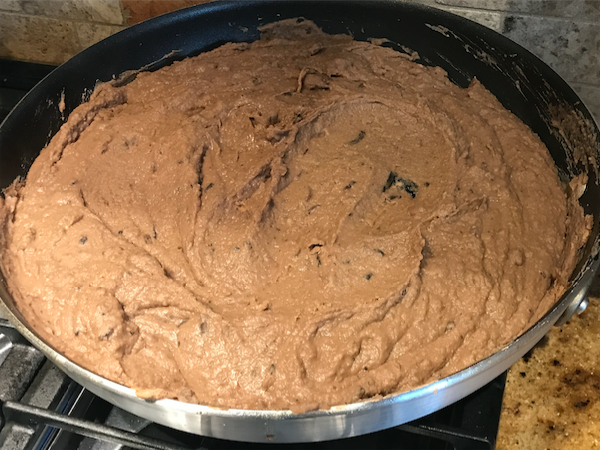 Reduce heat to medium low and continue to cook another 20 minutes, mixing often. Taste test and add salt if needed.
Serves 10-12
Do no copy or distribute this recipe – but please share the link with all your friends! Click the green Print Friendly button to print (with or without pics) or save as a PDF for your own use.
Please click one of the icons below to share this recipe on your favorite social media sites!
Like and Follow TheCrochetDude on Facebook!