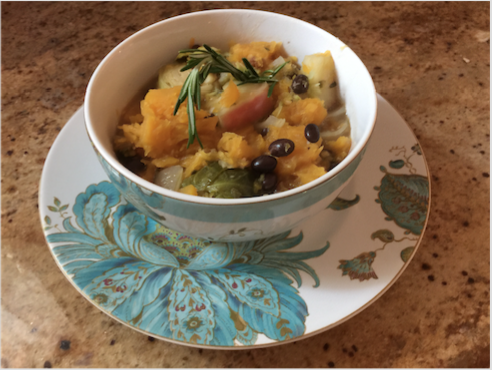 Butternut Squash Stew
©2016 Drew Emborsky, aka The Crochet Dude®
Ingredients
1 small onion chopped
6 cloves garlic, minced
1 small fennel bulb, sliced thin
2 cups butternut squash, peeled cut into small cubes
8 oz brussels sprouts, trimmed and cut in half
4 cups chicken broth (or veggie broth)
2 tbsp fresh chopped sage
1 tbsp fresh chopped rosemary
1 apple, cored and chopped
6 dried apricots, chopped fine
1 can black beans
1 tbsp balsamic vinegar
pepper to taste
olive oil
Directions
Heat small amount of olive oil in large pot, sauté onion and garlic until tender.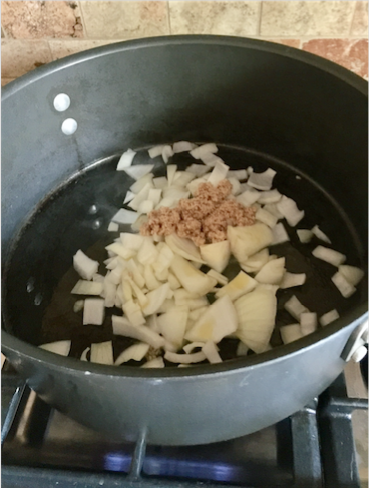 Add squash, brussels sprouts, fennel, chicken (or veggie) broth, sage, and rosemary – bring to the boil, reduce heat and simmer for about 10 minutes or until the vegetables are tender.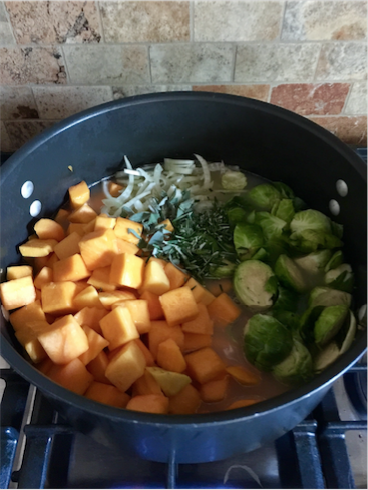 Add apricots and apples.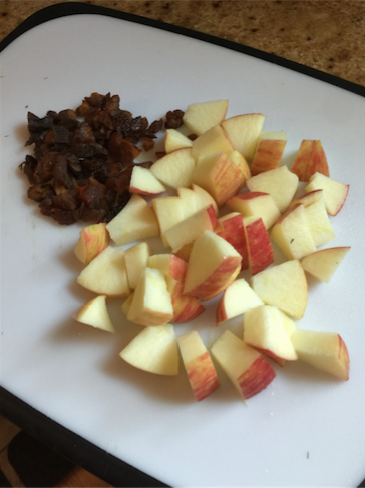 Cover and simmer 5 minutes more, then add the beans and vinegar. Season with pepper. With potato masher, slightly mash squash before serving.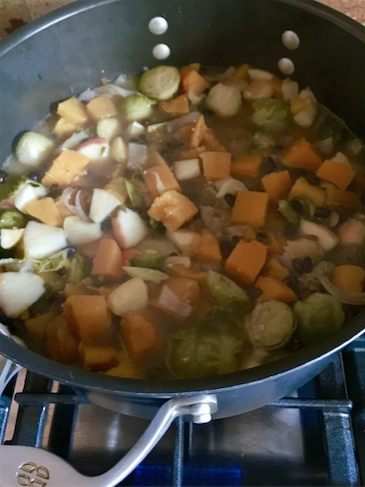 Serves 4.
Do no copy or distribute this recipe – but please share the link with all your friends! Click the green Print Friendly button to print or save as a PDF for your own use.
Please click one of the icons below to share this recipe on your favorite social media sites!
Like and Follow TheCrochetDude on Facebook!