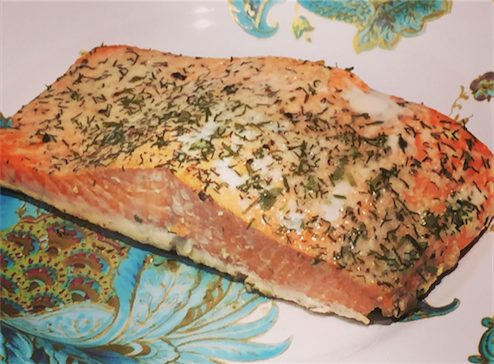 November has been set aside as men's health awareness month, (you can read about how I'm supporting the cause by celebrating Movember by clicking here), and to go along with that I thought I would post a few of my favorite health-conscience recipes that I love to make. First is baked salmon.
This is truly a go-to recipe for me. It's super easy, tastes delicious, and I always have leftovers for the next day or two! An 8oz piece of salmon has about 290 calories, as opposed to 8oz of beef which is usually about 600 calories. So if you're trying to cut back on the daily intake of calories, salmon is a tasty way to do so.
Ingredients
Wild salmon, cut into 8oz portions
Garlic powder (not garlic salt)
Dill
Tarragon
Fresh ground black pepper
Directions
Line a baking dish with aluminum foil (this makes clean up a snap) – do NOT spray or grease the foil. You want the salmon to stick to it.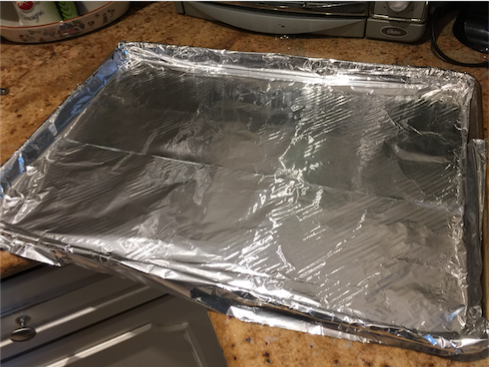 Place the thawed salmon (if you bought frozen be sure to thaw it in the refrigerator) with two or three inches of space between the pieces.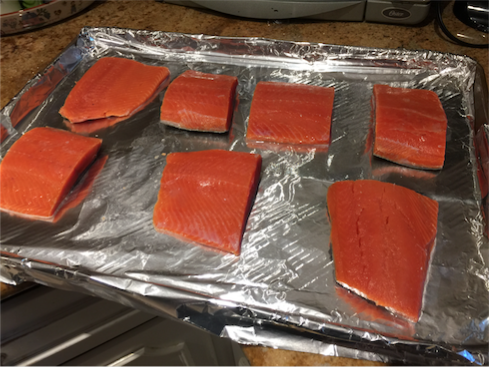 Sprinkle each piece with garlic, dill, tarragon, and pepper. Optional: there are some amazing salt-free spice blends at the grocery store now – be creative!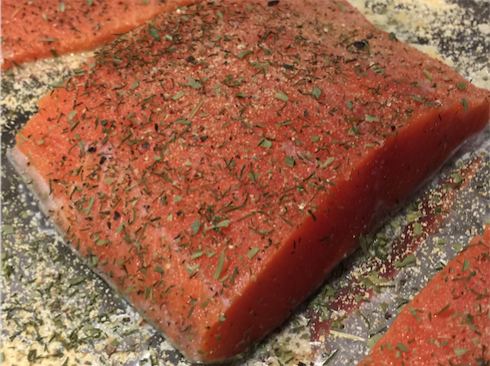 Bake for 25 minutes (or until internal temperature reaches 145 degrees). Optional: if you want to grill the fish, follow the above instructions and slide the aluminum foil onto a medium hot grill, and cook covered for 20 minutes.
When done, slide spatula between fish and skin, and carefully lift. I personally cannot bring myself to eat the skin so this is an easy-peasy way to remove it.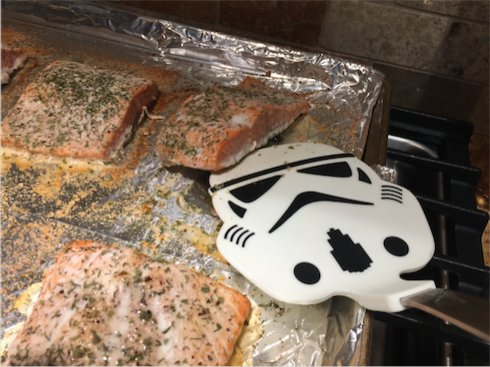 Serving suggestion
For a healthy meal that tastes great, I serve this salmon with some steamed asparagus, a romaine lettuce salad dressed with olive oil and balsamic vinegar, and some canteloupe on the side.
Do no copy or distribute this recipe – but please share the link with all your friends! Click the green Print Friendly button to print or save as a PDF for your own use.
Please click one of the icons below to share this recipe on your favorite social media sites!
Like and Follow TheCrochetDude on Facebook!