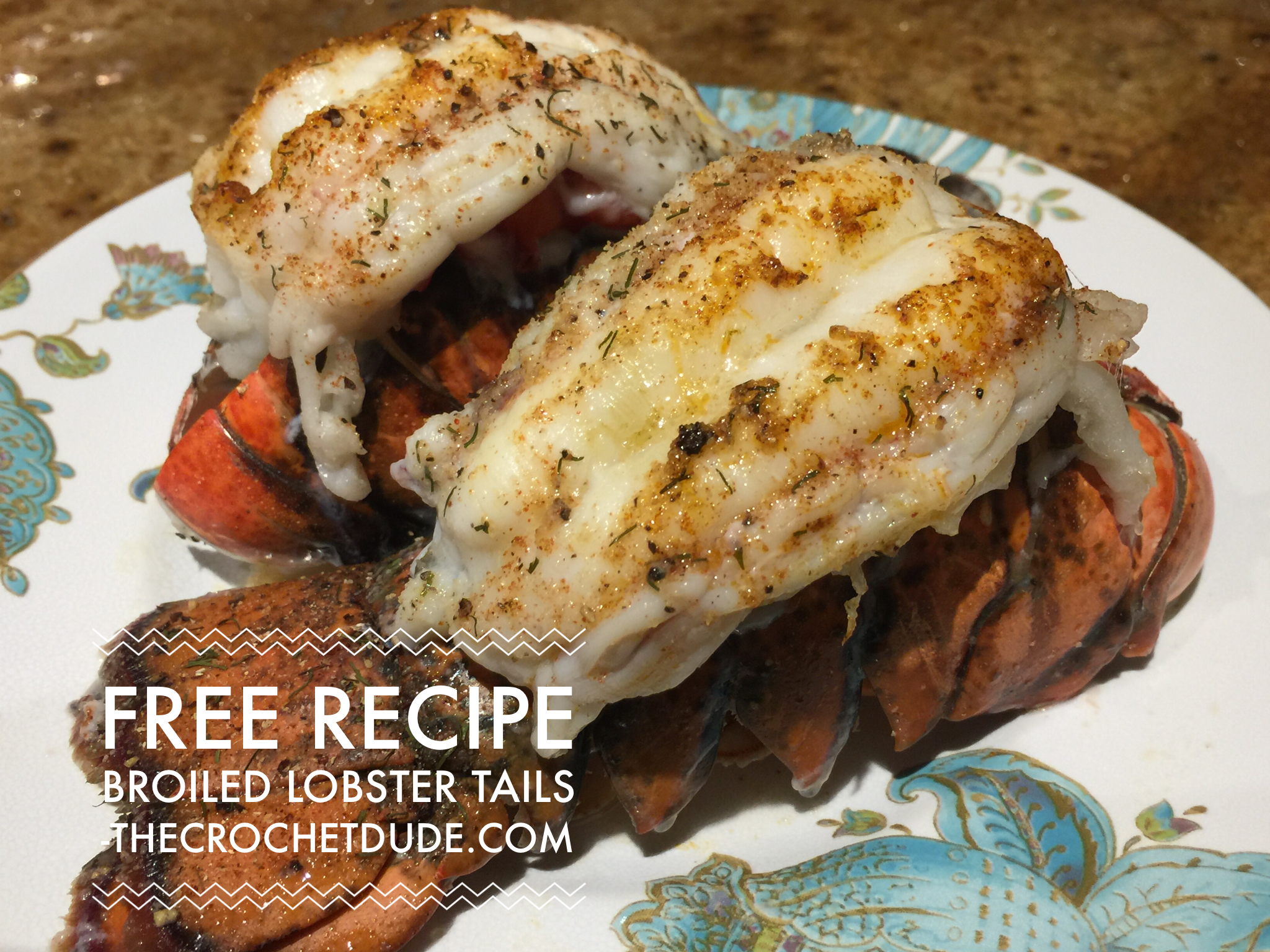 It's still Movember and in honor of promoting men's health I'm happy to add another heart healthy recipe for you! Lobster tails are amazing and super easy to whip up for dinner. And they're healthy? You bet! This is from the LiveStrong.com website:
Lobster tail is not only lower in fat and calories than pork, beef, and chicken, but it is rich in Omega-3 fatty acids. By adding omega-3 fatty acid into one's daily diet it will lower your risk of heart disease.
You can read more on the benefits of lobster tails by visiting their site here: LiveStrong.com Lobster Nutrition Facts
Broiled Lobster Tails
©Drew Emborsky,  aka The Crochet Dude®
Ingredients
Lobster tails (I usually get the ones closes to 4oz each)
Butter (optional)
Paprika
Black Pepper
Dill
Lemon wedges
Directions
Preheat broiler
Prepare each tail by cutting along the curved side with sharp kitchen shears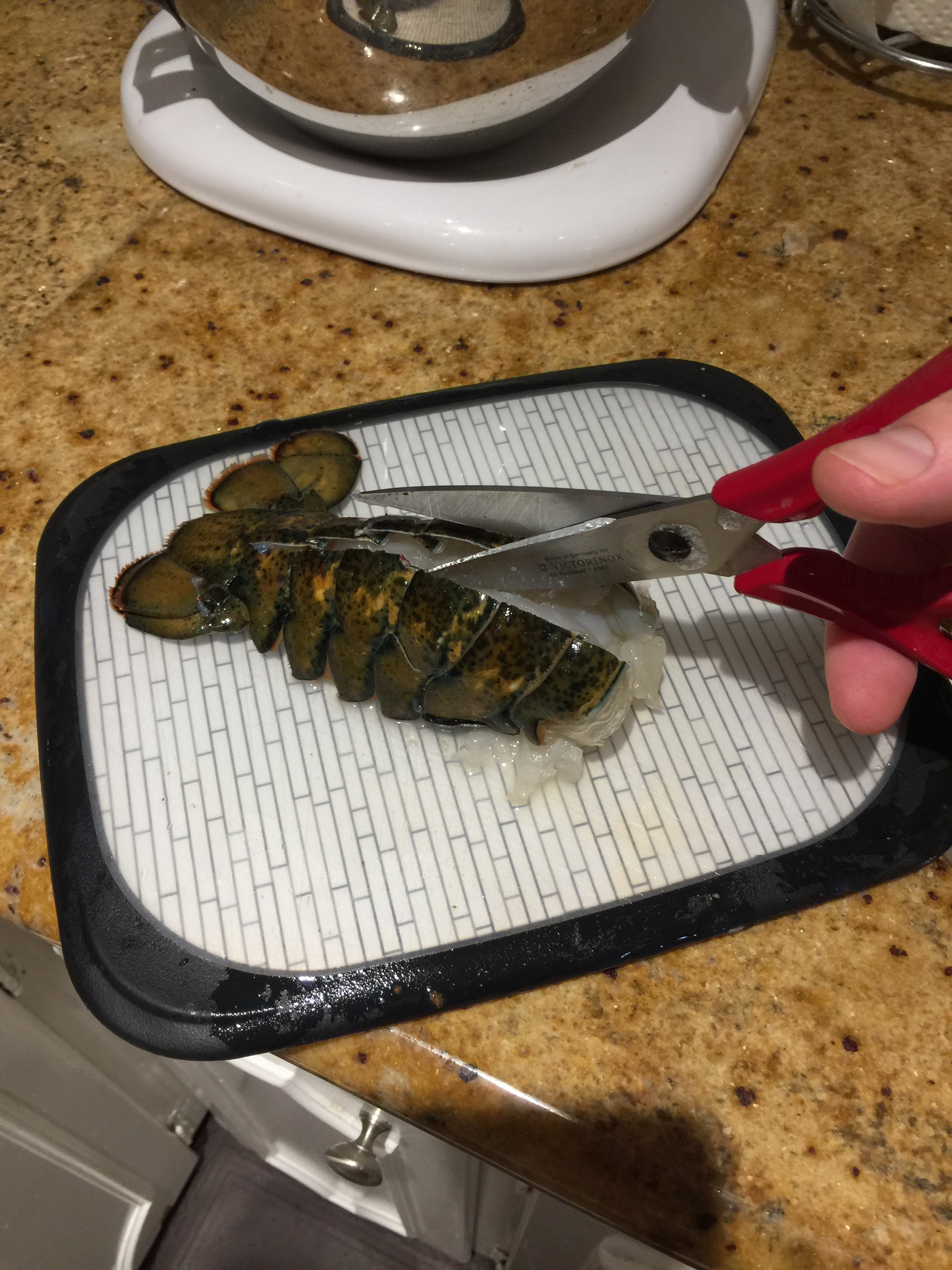 Line a broil proof pan with aluminum foil. Gently pull lobster meat almost completely out and lay it on top of the shell (the meat will still be connected a little right at the base near the end of the tail). With a sharp knife cut a slit along the top and clean out any vein that you may find. Place tails in pan.
Put a small amount of butter in the slit that you cut (this is optional of course depending on how strict of a diet you are on), sprinkle liberally with herbs & spices.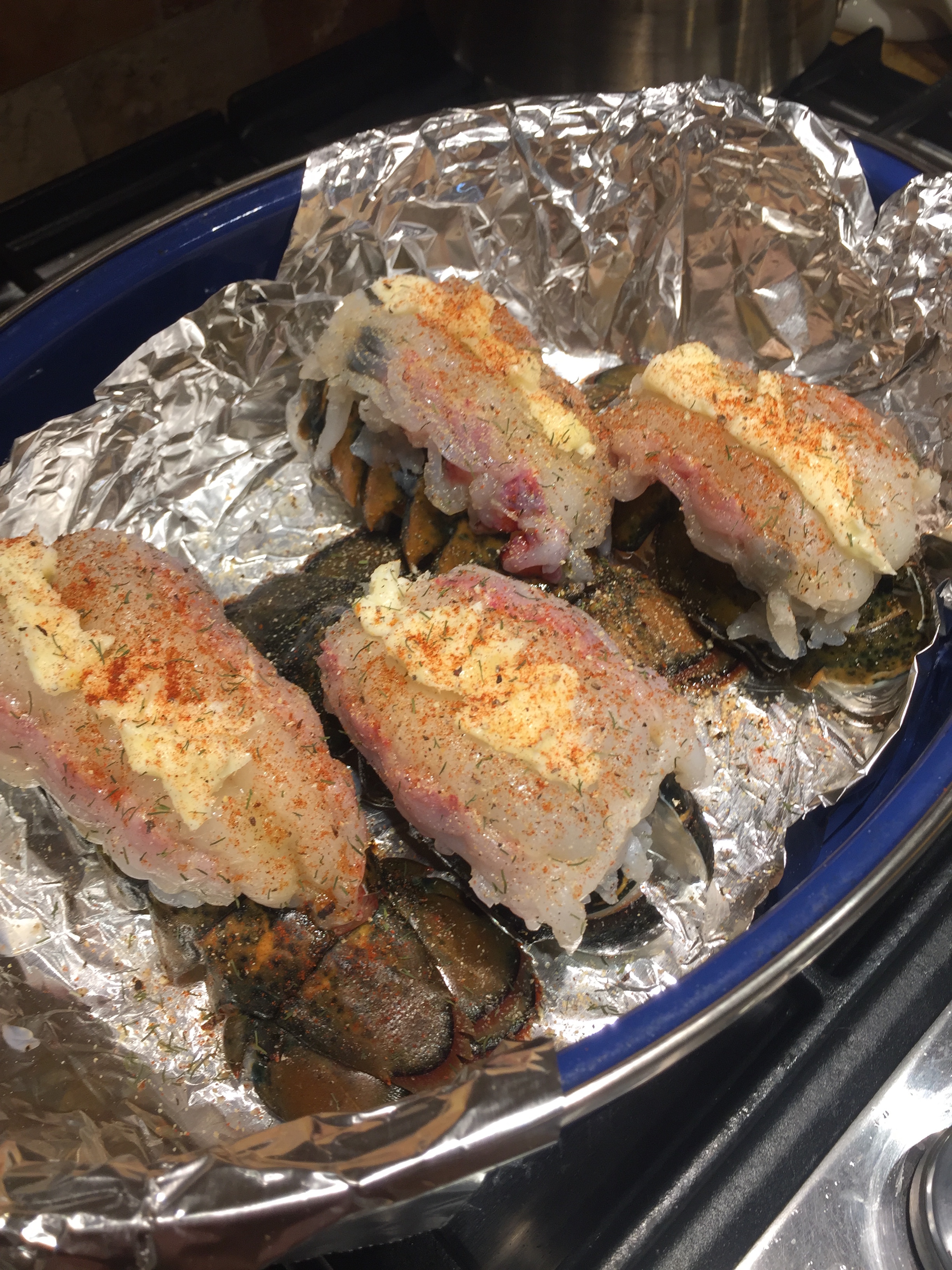 Place under broiler for 5 to 10 minutes, or until the meat is opaque and slightly browned. Remove and serve with lemon wedges.
Do no copy or distribute this recipe – but please share the link with all your friends! Click the green Print Friendly button below to print (with or without images) or save as a PDF for your own use.
Please click one of the icons below to share this recipe on your favorite social media sites!
Like and Follow TheCrochetDude on Facebook!