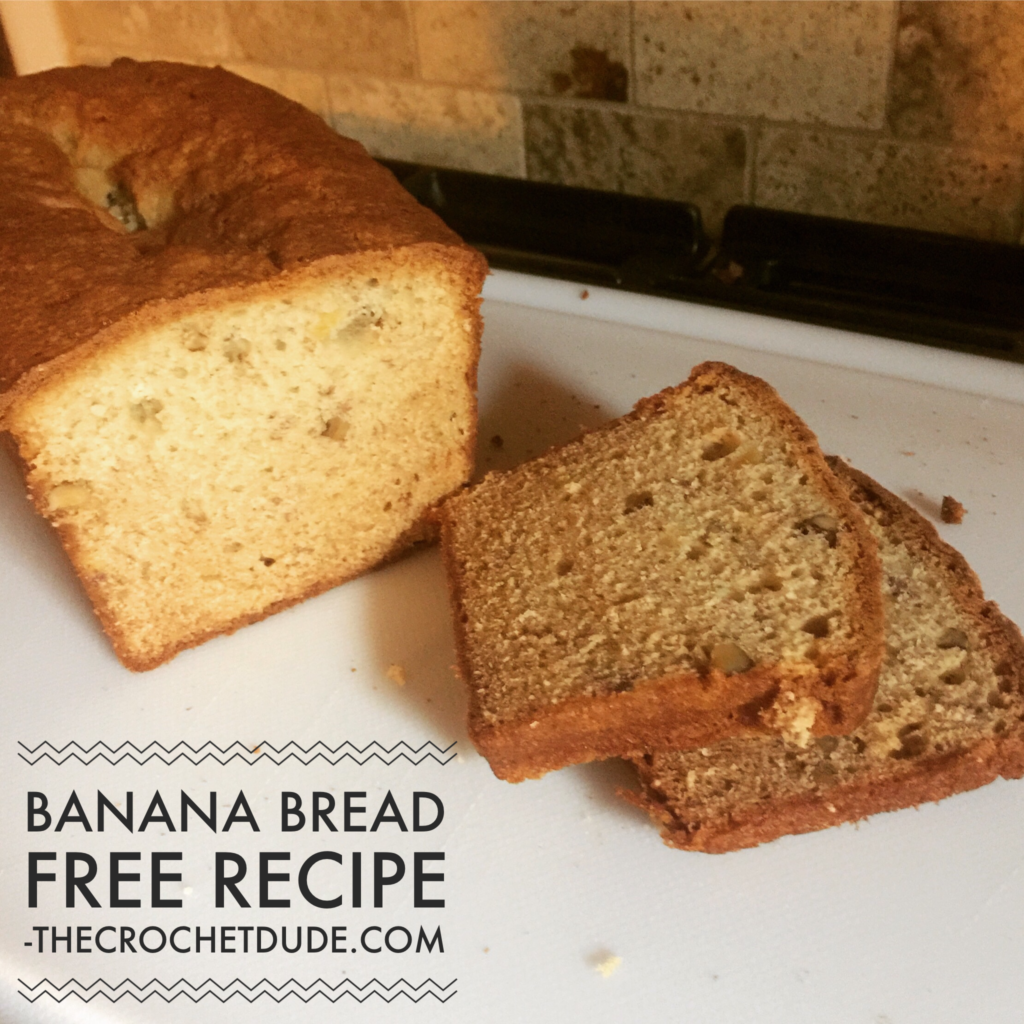 Growing up this was always one of my absolute favorite treats. My mom was an amazing baker and I am so grateful that she patiently taught me so much of her knowledge. Now that she's passed away, when I bake from one of her recipes I feel like she is right beside me.
Banana Bread
©2016 Drew Emborsky, aka The Crochet Dude®
Ingredients
1 1/2 c sugar
1/2 c shortening
2 eggs
1 tsp vanilla
2 c flour
1/4 tsp baking powder
3/4 tsp baking soda
1/2 tsp salt
1 c mashed bananas
1/4 c sour cream
1/2 c nuts (optional)
Directions
Preheat oven to 350°F
In mixing bowl cream together sugar, shortening, eggs, & vanilla. Mix in bananas and sour cream. Add remaining ingredients and mix just until the flour disappears.
Pour into lightly greased loaf pan until 2/3 full. Bake for 30 to 40 minutes or until knife inserted in middle comes out clean.
Note: baking times vary greatly because of the density of this bread. So if you're baking in a big loaf pan it may take up to 70 minutes. Muffins may take less than 40 minutes. I usually set the timer for 30 minutes and check every 10 minutes after that.
Let cool slightly then remove from loaf pan; let cool completely on a cooling rack.
Do no copy or distribute this recipe – but please share the link with all your friends! Click the green Print Friendly button to print (with or without images) or save as a PDF for your own use.
Please click one of the icons below to share this recipe on your favorite social media sites!
Like and Follow TheCrochetDude on Facebook!