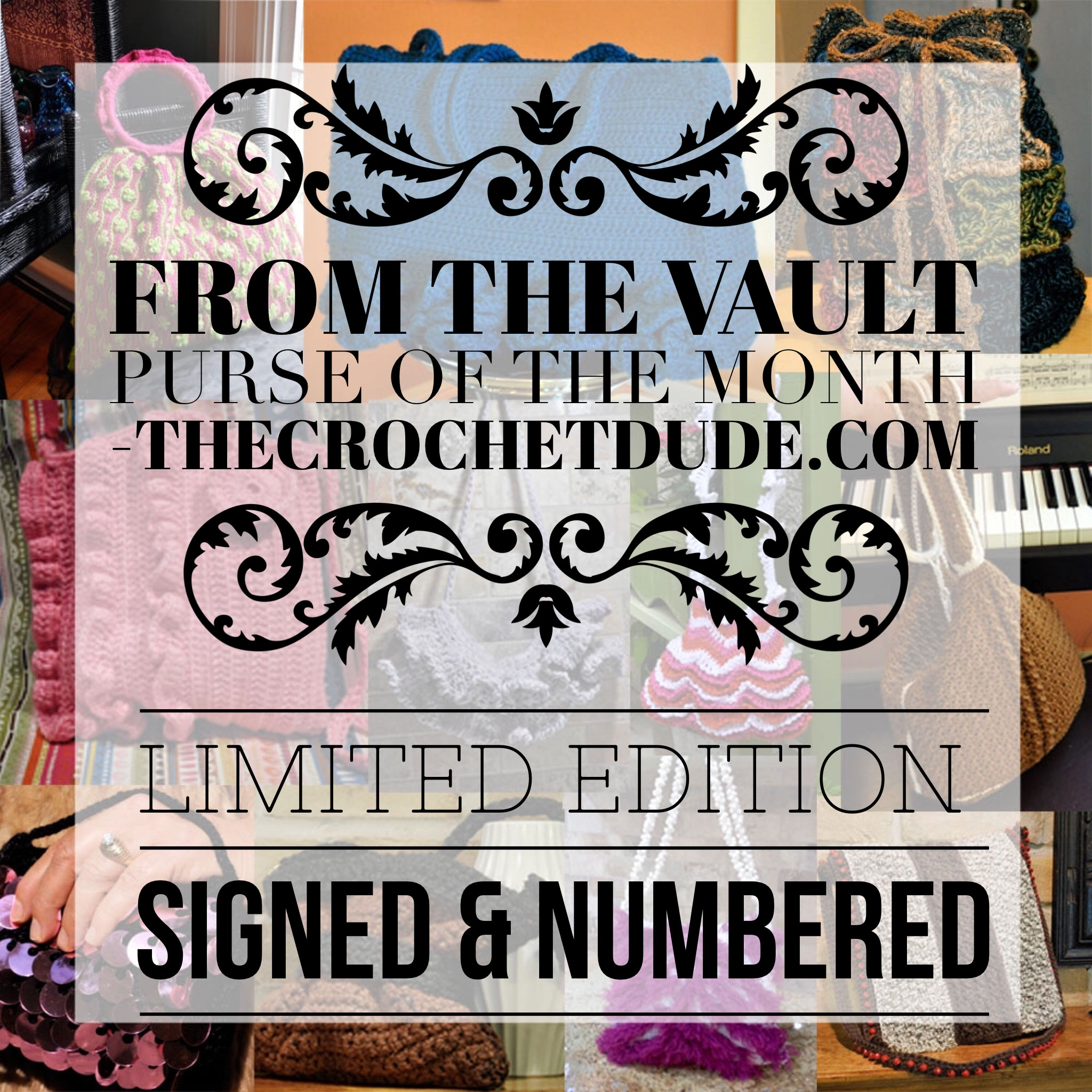 I was cleaning out a cabinet the other day and I came across a stash of unsold patterns of my wildly popular 2010 Purse Pattern of the Month Club! They are limited edition, signed and numbered, and will be retired once the ones that I found have been sold.
The original price was $120 (or $10 per pattern) – I'm offering the few that I have left at $25 for all of them (just over $2 per pattern). Here is a gallery of the projects:
Seriously, this is only while supplies last. I had forgotten that not all the subscriptions had been sold back in 2010 so this is quite a surprise. And once these are gone they are gone forever.
CLICK "ADD TO CART" BELOW
Product successfully added to your cart.
View Cart
OUT OF STOCK

Successfully Added to your Shopping Cart
Like and Follow TheCrochetDude on Facebook!