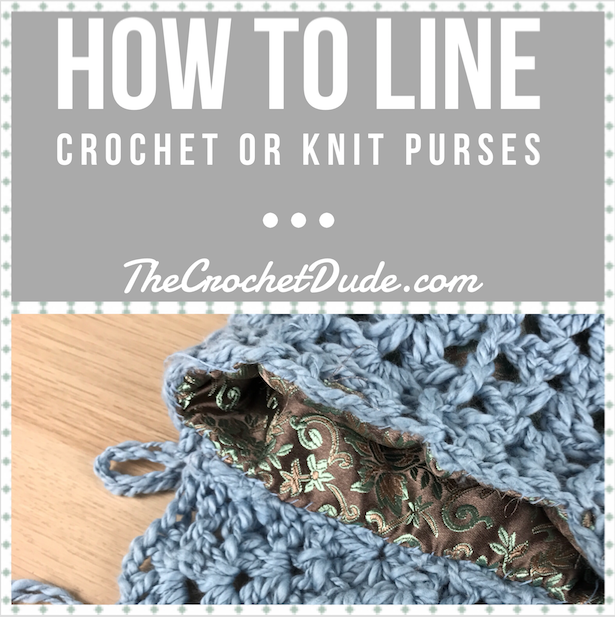 Unless you're going to felt the purse you've just crocheted or knit, most likely you'll want to line it so that stuff doesn't fall out between the stitches. Here is how I line the purses that I make, and it's sort of fool proof and quite easy even if your sewing skills are minimal.
Supplies Needed
One crochet or knit purse
Fabric of choice
Sharp fabric scissors
Sewing needle
Sewing thread that matches the yarn from the purse
Marker
Straight edge (optional)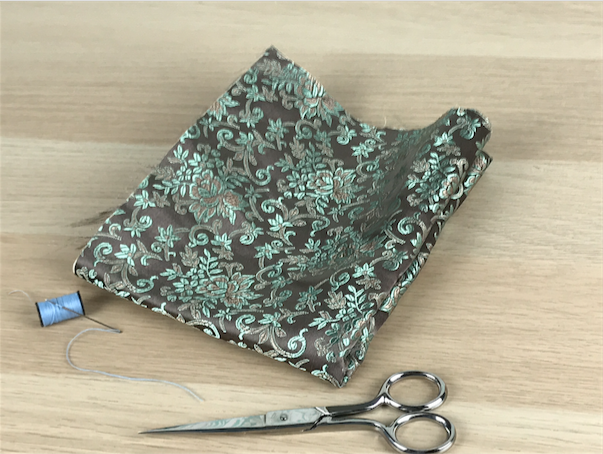 Instructions
With the right sides facing each other, fold the fabric in half so that the fold lines up with the bottom of the purse. This ensures maximum strength along the bottom of the purse where most of the weight from the content is.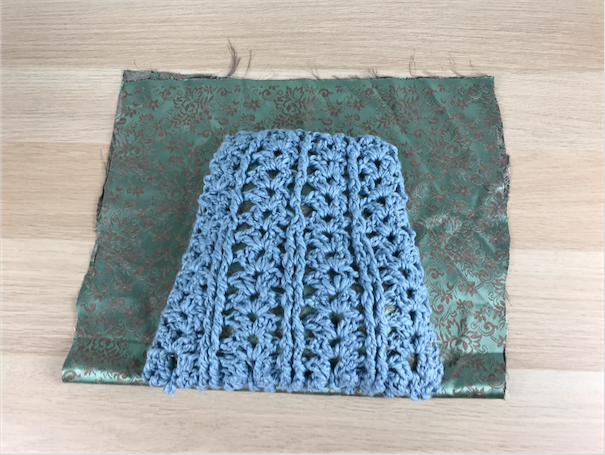 Using a marker (and straight edge if desired) draw a line all the way around the purse about an inch outside.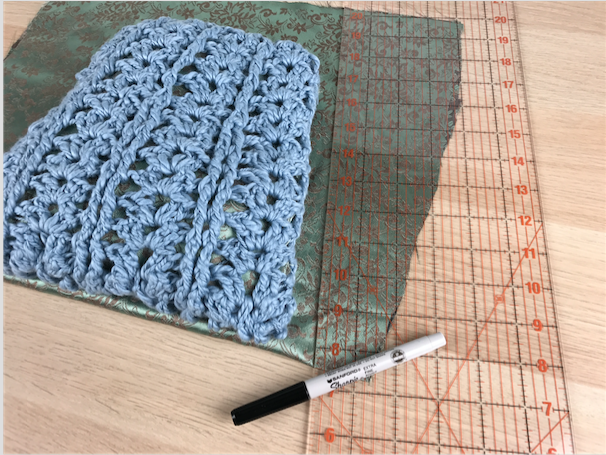 Cut away extra fabric.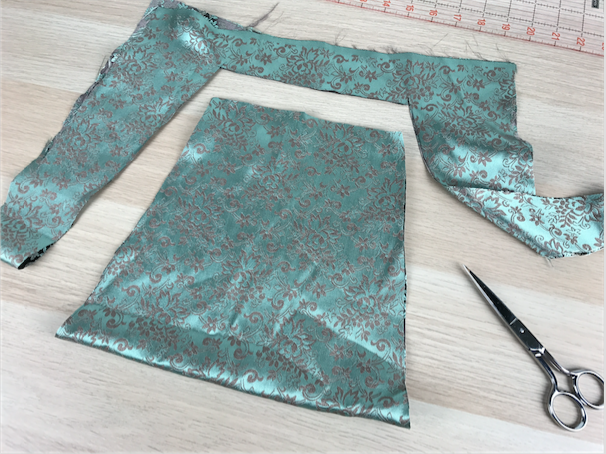 Sides
Working about a half inch from the edge of the fabric sew the side seams. Use a machine if you'd like, or I like to just hand stitch it like this:
Tie a knot in the end of the thread big enough so that it won't pass through the fabric.
Bring your needle up through both layers of fabric.
Insert your needle and go down through the fabric about 1/8 of inch over
Bring the needle up through the fabric about an 1/8 of an inch over
Repeat until you reach the end of the side seam
Tie a secure knot at the end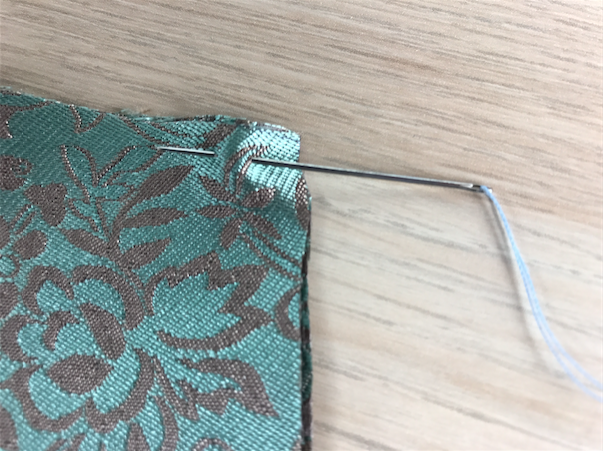 Attaching
Insert the lining in the purse and be sure that the fabric is pushed all the way to the bottom. The top of the fabric should be sticking out of the purse a little because of how big you cut it. Fold the fabric under so that fold lines up with the top of the purse.
Sew the edge of the fabric to the purse all the way around, being very careful that the needle goes through both the fabric and the yarn of the purse.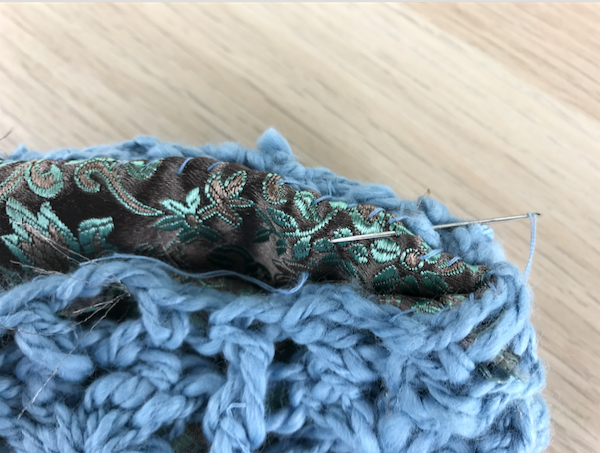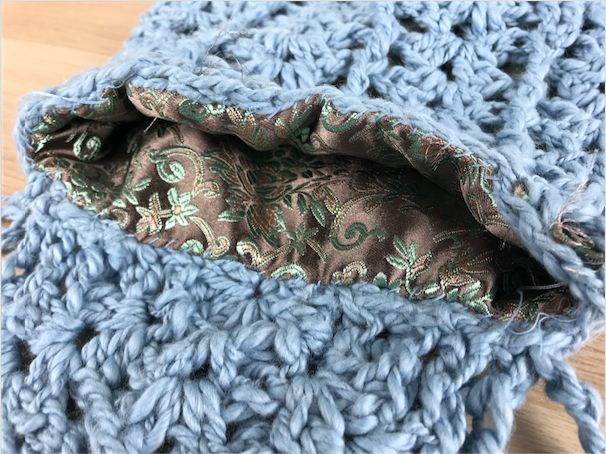 And that's all there is to it! If you are looking for the pattern for this great boho style purse and a video tutorial on how to make it, be sure to visit The Knit Show With Vickie Howell website! Here is a link:
Boho Purse by Drew Emborsky, via The Knit Show With Vickie Howell
Like and Follow TheCrochetDude on Facebook!