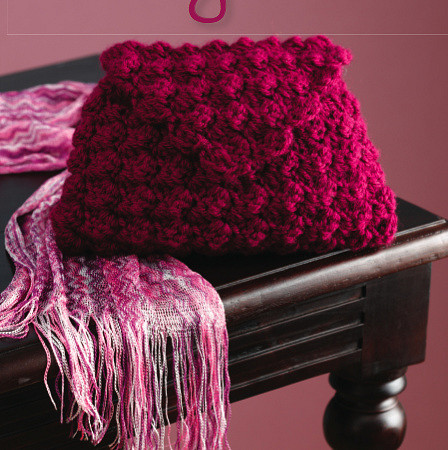 Designing purses has always been a passion of mine! There is something about using yarn and crochet to create the architecture necessary for the project to function as a purse!
The Berry Sweet Clutch is a result of experimenting with that functionality and incorporating as much texture as possible – yet at the same time make it fairly quick and easy project! In fact, this project is crocheted as one solid piece!
To get the FREE pattern click here: Berry Sweet Clutch
The Crochet Dude® is a registered trademark of Drew Emborsky, all rights reserved. Please share the link to this page with all your friends!
Please click one of the icons below to share this on your favorite social media sites!
Add this pattern to your Ravelry queue:
Like and Follow TheCrochetDude on Facebook!