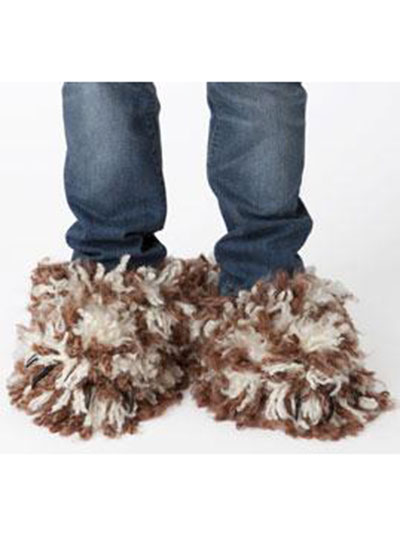 Anyone that knows my work knows that I am CRAZY about crochet texture!! I love it, and I incorporate it into my designs as much as possible. You can't get much more texture then with these warm and FUZZY slippers!
It was so much fun demonstrating how to make these on Knit & Crochet Now when I was their crochet expert for a few seasons. You start with leather soles that are made for crafting, then crochet the entire slipper in STRIPES believe it or not, then by the end you have these fluffy slippers that even have claws on them (if you look closely)!
Get the FREE pattern on Annie's website (login is required it appears) by clicking here: Wolf Slippers pattern
The Crochet Dude® is a registered trademark of Drew Emborsky, all rights reserved. Please share the link to this page with all your friends!
Please click one of the icons below to share this on your favorite social media sites!
Add this pattern to your Ravelry queue:
Like and Follow TheCrochetDude on Facebook!