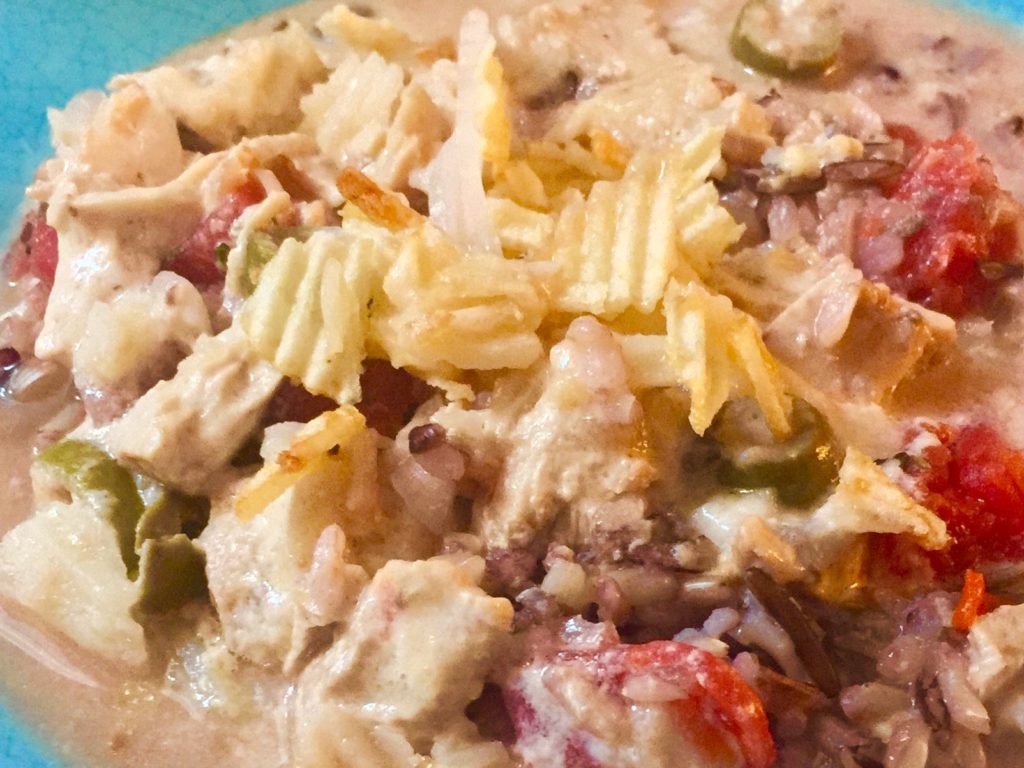 When I was a little boy my mom would make this recipe, one that she had started using long before I was born, and it was always one of my absolute favorites. Before she passed away I copied all her recipes into my own little notebook (so I could ask her questions, because y'all "milk" is not enough info – I need a quantity to go with it! she was also fond of the "bake until done" step – so I was sure to ask her for at least ballpark times and temps).
Captain's Casserole is definitely my go to recipe when I have guests coming over. It goes in the oven an hour before eating so I have time to clean up (and freshen up). And the real secret weapon is that it makes the house smell amazing for when guests arrive. Resistance is futile.
Watch the video my alter ego Captain Housekeeper made!
Captain's Casserole
Ingredients
1 can cream of mushroom soup
2/3 c grated cheddar cheese
1/2 c milk
2 cans tuna, drained
1 1/3 c cooked rice
1/2 tsp oregano
1 c water
dash pepper
1 can whole tomatoes (16 oz)
1/2 c sliced stuffed green olives
1/2 c onion VERY thinly sliced
1/2 c crushed potato chips
Directions
Preheat oven to 325F
In saucepan heat soup, milk, & cheese until melted, stirring occasionally.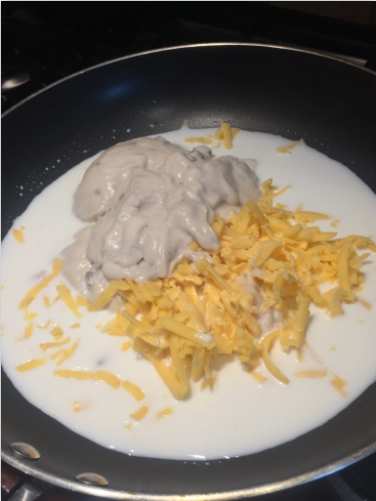 Combine rice, oregano, & pepper in greased 1 1/2 quart shallow baking dish. Drain tomatoes (save out 1/2 c of their juice). Stir saved juice & water into rice. Slice tomatoes and arrange them on the rice.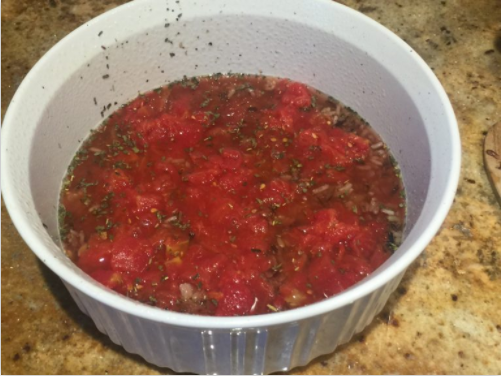 Add onions, tuna, & olives. Pour on sauce. Sprinkle with chips.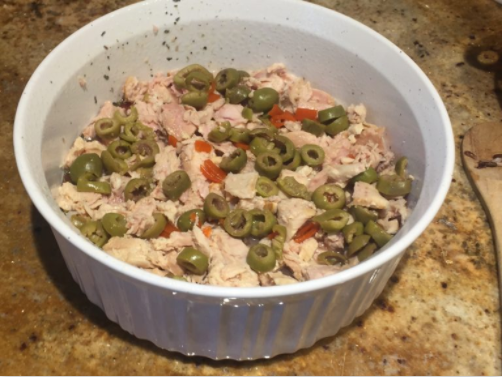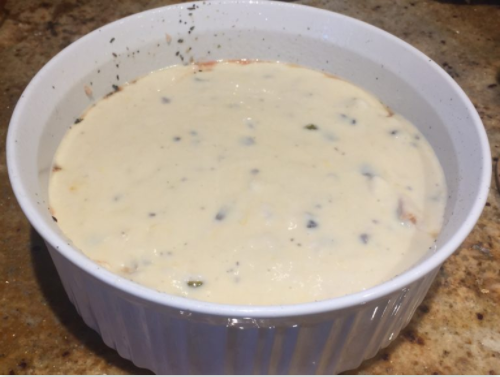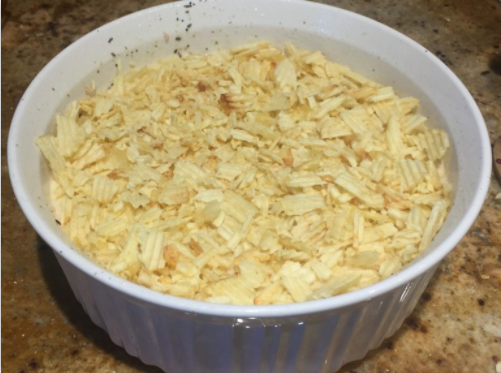 Bake until done (just kidding) – bake uncovered for 1/2 hour, then increase temp to 425 and bake for another 1/2 hour.
When serving be sure to go straight down all the way to the bottom of the casserole dish so that you get all layers. I usually make a double or triple batch when I'm having company.
4 servings
Do no copy or distribute this recipe – but please share the link with all your friends! Click the green Print Friendly button to print or save as a PDF for your own use.
Please click one of the icons below to share this recipe on your favorite social media sites!
Like and Follow TheCrochetDude on Facebook!