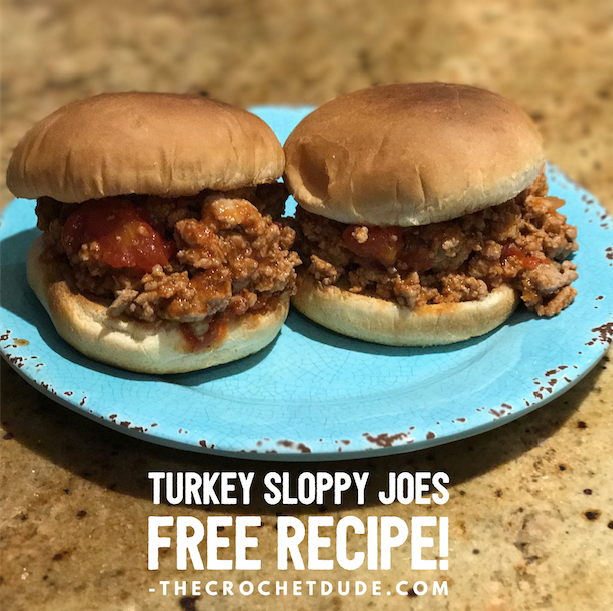 Y'all sometimes it needs to be quick and easy, period. This is one of my fave recipes that can go from the freezer to the table in under 30 minutes. Because if you're anything like me, you likely forgot to thaw something to cook for dinner….
Turkey Sloppy Joes
©2016 Drew Emborsky, aka The Crochet Dude®
Ingredients
2 lbs ground turkey (can be frozen or thawed)
Montreal Steak Seasoning (or salt & pepper, or spice of choice)
1 jar (23.5 oz) of your fave marinara or pasta sauce
1 cup ketchup
8 regular sized hamburger buns
Directions
In a large nonstick skillet brown the turkey on medium low heat turning it often and breaking it up into little pieces. Sprinkle liberally with Montreal Steak Seasoning, or salt & pepper to taste. Cook for five minutes more.
Add marinara sauce and ketchup and mix well. Cook until hot.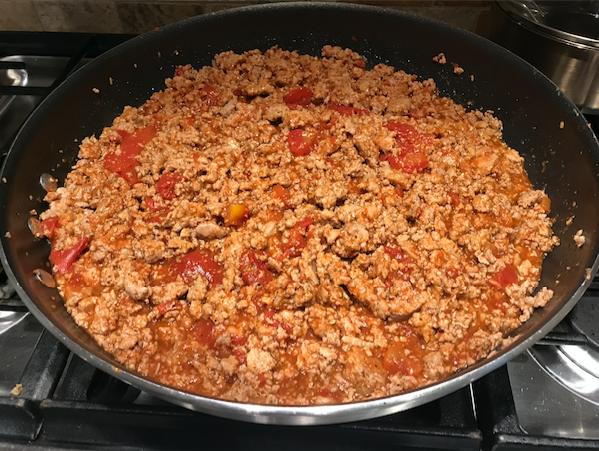 I like to toast my buns before serving. Makes 8 quarter pound sloppy joes.
Do no copy or distribute this recipe – but please share the link with all your friends! Click the green Print Friendly button to print or save as a PDF for your own use.
Please click one of the icons below to share this recipe on your favorite social media sites!
Like and Follow TheCrochetDude on Facebook!