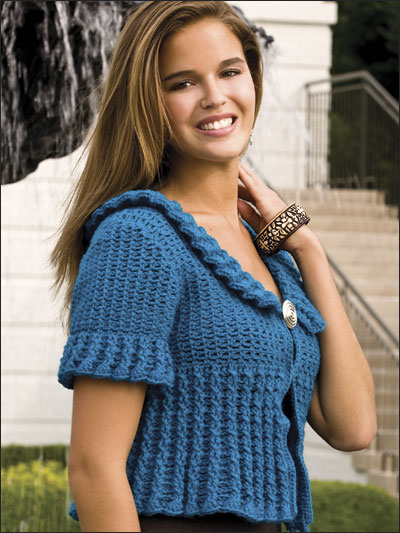 When I had the opportunity to design this cardigan I couldn't help but go all OUT on the texture. From the ruffled collar to the cabled bodice, this sweater is so snuggly!
Working with worsted weight yarn for a garment can be tricky. It can get heavy, or bulky, or dare I say it, a bit "crafty" looking. What I love about this design is that it overcomes all those obstacles to be wearable and fashionable!
You can even make the cabled part as long as you'd like, which would make a great duster!
Get the free pattern here (login required): Trendy Cabled Cardi
The Crochet Dude® is a registered trademark of Drew Emborsky, all rights reserved. Please share the link to this page with all your friends!
Please click one of the icons below to share this on your favorite social media sites!
Add this pattern to your Ravelry queue:
Like and Follow TheCrochetDude on Facebook!