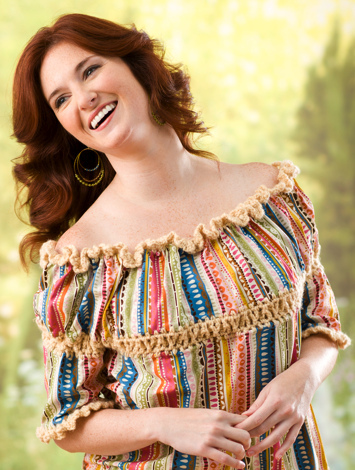 I'm very keen on the idea of combining crochet with fabric – they just seem to go so well together! For this peasant top I crocheted together simple rectangles and I'm so pleased with the results!
What's really great is that there are SO MANY different fabrics out there available which makes customizing this design super easy!!
The key to making this work so well is hidden elastic for shaping. Here is a snapshot I took when it was on my dress form: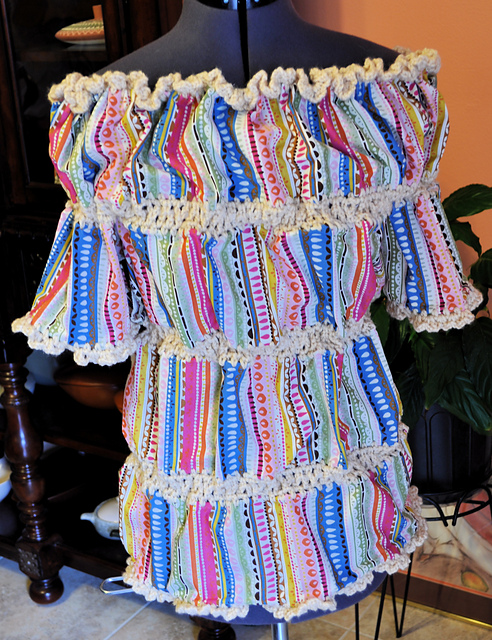 And you can easily make it longer or shorter by how many panels you make, or how wide you make the panels!
You can get this free pattern by clicking here: Romantic Peasant Top
The Crochet Dude® is a registered trademark of Drew Emborsky, all rights reserved. Please share the link to this page with all your friends!
Please click one of the icons below to share this on your favorite social media sites!
Add this pattern to your Ravelry queue:
Like and Follow TheCrochetDude on Facebook!