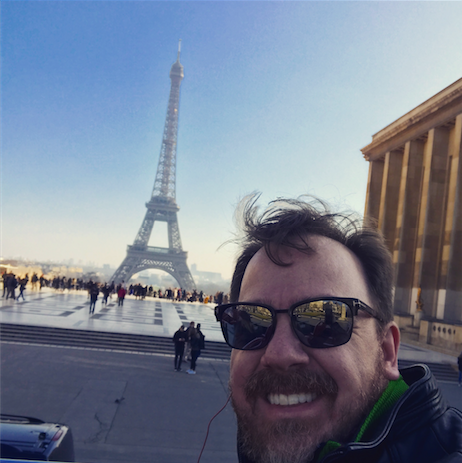 I had the wonderful opportunity to spend Valentine's week in Paris with some of my favorite people. We had so much fun and ATE SO MUCH! Ah Paris with your cheese and bread… j'adore…
I took a few moments to shoot some LIVE videos and I wanted to share them here with all y'all. (If you heard me talking directly to someone that's because they were watching live at the time… I'm not cray cray). And watch for a cameo in the Eiffel Tower video by none other than Crazy Aunt Purl herself! She say's "hi" btw.
LIVE from Notre Dame
LIVE from the TOP of the Eiffel Tower
Click the icons below to share this blog post to your favorite social media sites!
If you liked these LIVE videos, be sure to check out some other episodes!
Like and Follow TheCrochetDude on Facebook!