I'm LOVING this new book by Jennifer Hansen introducing me to this amazing technique using a tool called the lucet! And below you can enter to win a copy of this book for your very own!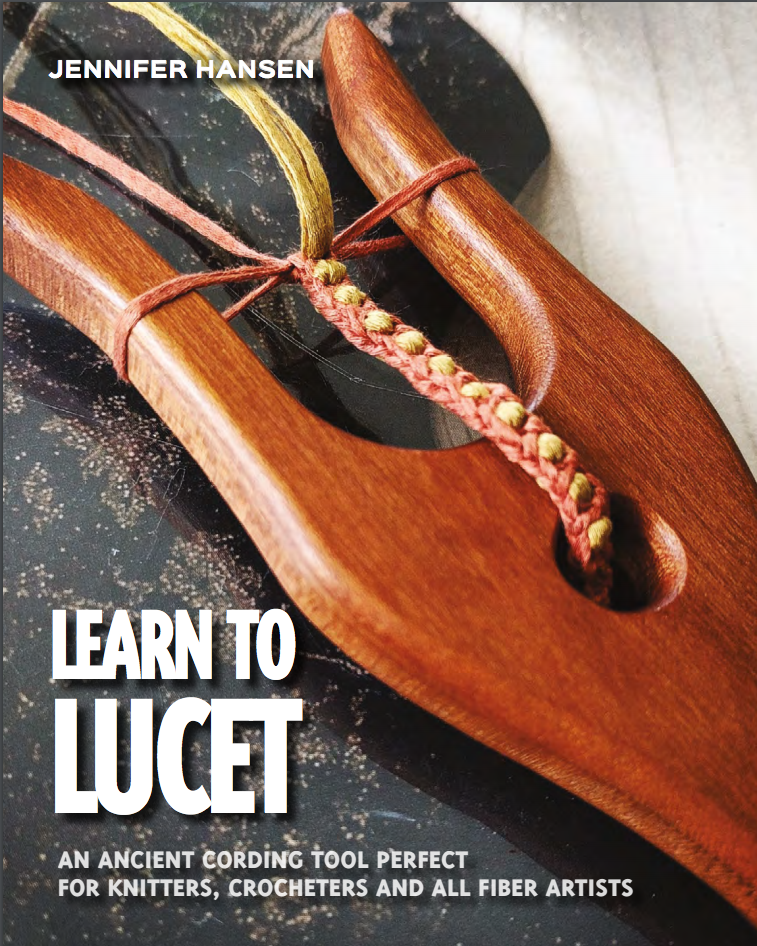 I asked Jennifer to tell me more about herself and why she wrote this book; here is her reply:
I'm a knit and crochet designer and I also teach. My business, Stitch Diva Studios (www.stitchdiva.com), provides unique designs, yarns and tools for knitters and crocheters, including free online tutorials for many yarn-related techniques.

The truth is that I love making all kinds of things (not just with yarn) and I have a particular weakness for historical techniques and tools. The very first time I saw a lucet, I had no idea what it did, but I thought it looked so cool and I just had to learn how to use it. I couldn't find any good books for learning the lucet when I was starting out. That's why I decided to write one!
Well Jennifer you did an amazing job writing this book! I love how she walks you through learning seven fantastic looking cords that she says will take you only about 30 minutes each to learn! Learn one each day and in a week you have a wonderful variety to choose from to make your next project amazing!
Here are a some of my fave cords you'll learn:
FREE Crochet Pattern!
Jennifer has also included projects in the book for using these amazing cords. For example this cute lacy soap sachet uses one of the lucet cords for the drawstring. And GUESS WHAT!? It's a FREE pattern on Jennifer's site! Click here: Lace Soap Sachet pattern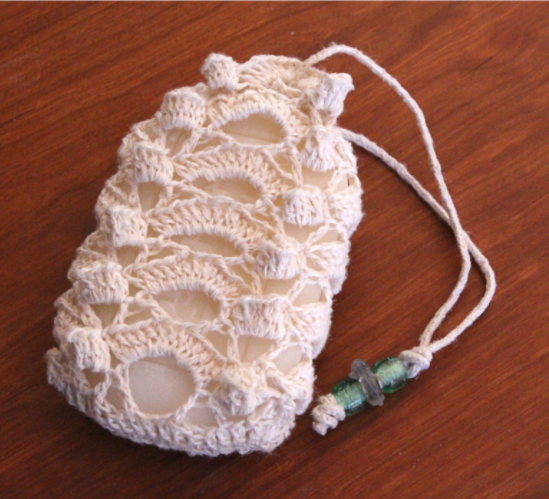 Overall Jennifer Hansen has done an outstanding job putting together a comprehensive guide to learning this technique! Learn to Lucet is definitely a MUST HAVE book in any fiber artist's collection!
Deets:
Title: Learn to Lucet
Author: Jennifer Hansen
Pages: 43
Techniques & projects: 15 total
Format: PDF
Giveaway
Open to addresses wordlwide, void where prohibited. No purchase necessary. Winners will be selected via random number generator.
Enter now to win one copy of Learn to Lucet: An Ancient Cording Tool Perfect For Knitters, Crocheters, and All Fiber Artists by Jennifer Hansen.
Use this form below to enter. After entering with your email which is mandatory, there are options for additional bonus entries too! Some of them you can enter every day! Try using a computer if your mobile device is giving you troubles.
You can rest assured that entering your email address for this prize drawing is safe. I won't use your email for anything except to notify the winners. You won't be signed up for my newsletter or anything else. The only way you can sign up for my newsletter is by actually signing up for my newsletter and then confirming your subscription through email. Click here to sign up for my newsletter! Giveaway ends April 6, 2017.
Can't Wait?
Order your own copy now by clicking here: Learn to Lucet by Jennifer Hansen
Please click on one of the social media icons below to share this blog post with all your online friends!
Like and Follow TheCrochetDude on Facebook!