I'm so happy to share with you some of my favorite ideas for gifts this holiday season! I have so many people on my gift list that ordering these items has taken a LOT of pressure off! I hope you find some stuff you fall in love with too!!
xoxo ~drew~
---
Be So Serene Kit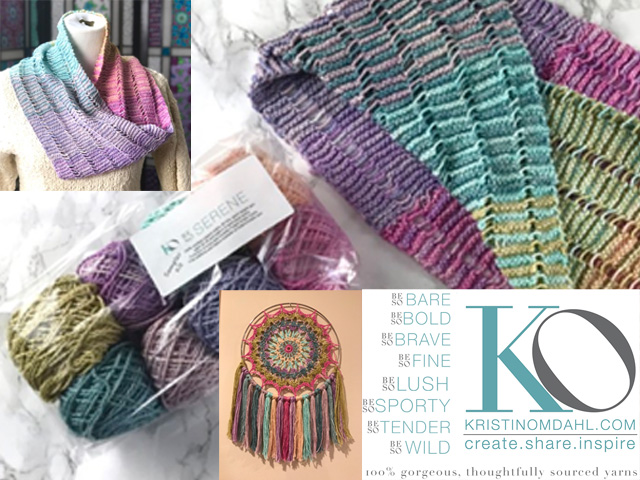 This is a sampling of 8 hand dyed colors of Be So Serene Yarn by Kristin Omdahl. The total kit has 315 yards, 4oz of sport weight, 100% organic cotton, sport weight yarn. The sampling is the equivalent of one ball of Be So Serene Yarn. That's enough to make either the knitted cowl or the crocheted mandala pictured! Use coupon code Drew15 at checkout and receive 15% off entire order!
---
Drew Emborsky Artwork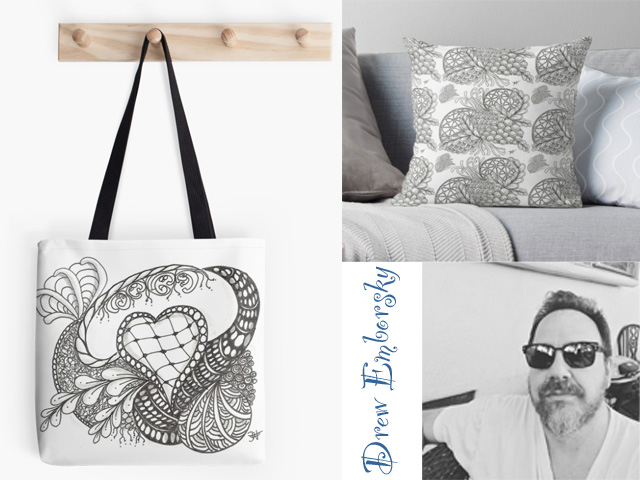 That's me! I'm a life-long artist and am so happy to offer up a variety of my artwork on fun items! These make great gifts (and great gifts for yourself). Be sure to check out the phone skins, they make great stocking stuffers! Click below to see everything that is available!

---
Odyssey Hooks by Furl's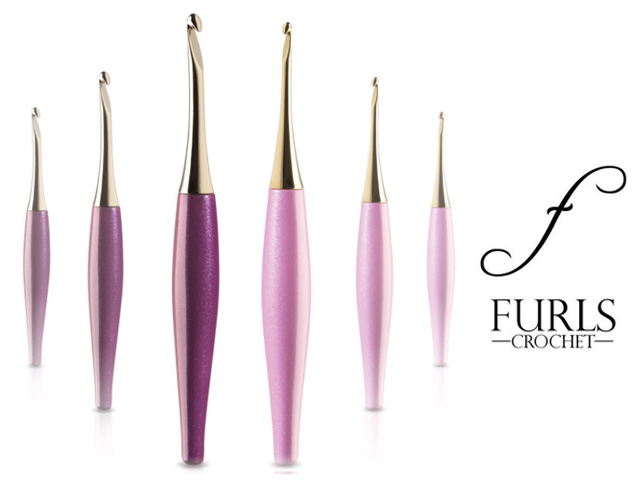 With the same design as Furl's insanely gorgeous Odyssey black hooks, you can expect the same forward-driven crochet momentum for easier movement, electroplated tips for faster stitches, and signature teardrop body shape for hours of comfort and relief. Now available in purple and pink!! All purple hooks' tips are plated with nickel. All pink hooks' tips are plated with 14K gold. These are handmade in California and are the MUST HAVE hooks this season!!!

---
French Press Coffeemaker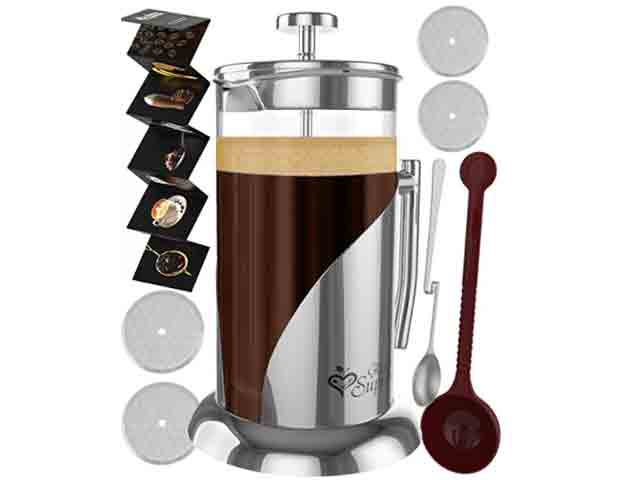 You may have heard that here in Houston we were hit by Hurricane Harvey (and back in 2008 Hurricane Ike) – in both instances we lost power for extended periods! But, my french press coffee makers came to the rescue and made a bad situation just a little bit better. I just think this french press from Kitchen Supreme is so pretty and would be an amazing gift for anyone!

---
Handmade Cozy by 144 Stitches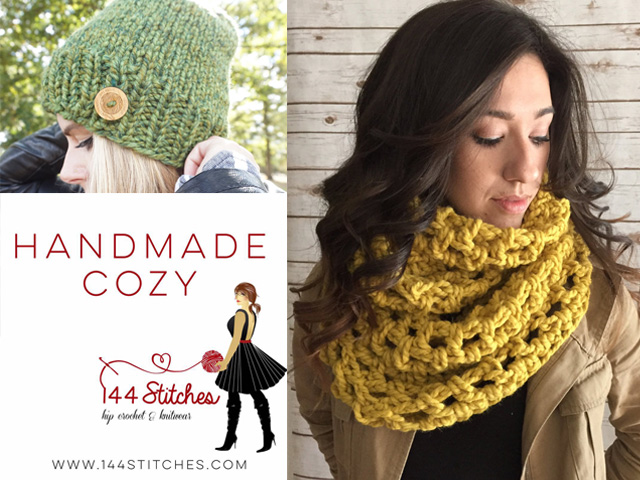 I love to give handmade crochet and knitted items to all my loved ones – but sometimes I just run out of time! My friend Michele has offered up an amazing solution – she sells finished items that make perfect gifts! And now through 12/5 get 15% off with coupon code DREW15

---
Barkbox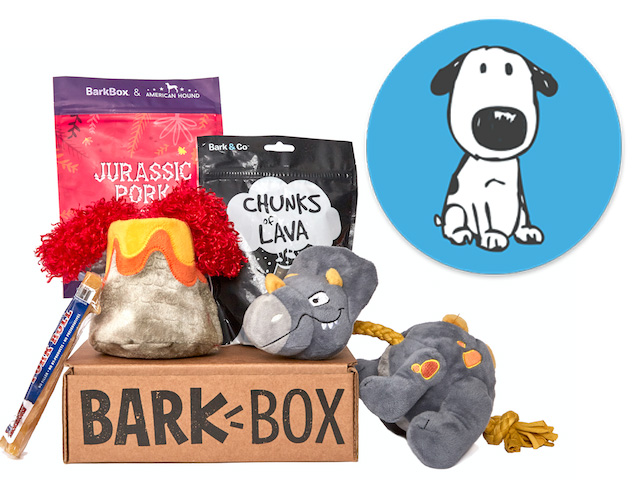 I have a subscription to BarkBox and can say that it's quite the party when the box arrives each month. Tamaya & Koya'ana just seem to KNOW that it's all for them – the toys, the treats, everything! And if you click this link and sign up for a subscription plan for your pups (or as a gift) you'll get your first month free!

---
Kristin Omdahl Artwork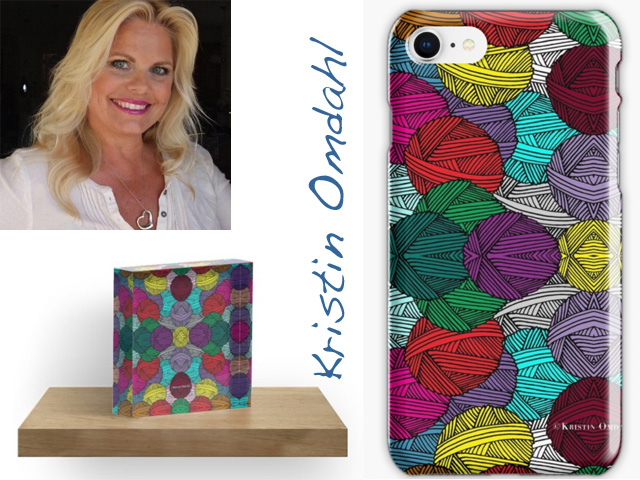 Kristin Omdahl never ceases to amaze me at how multi-talented she is. From exquisite knit and crochet design, to yarns, to quilting fabric – she has shown the world that she can do anything. Now she has offered up a variety of gift items that feature her artwork – and lucky us! Home decor, apparel, artwork, and more!

---
Instapot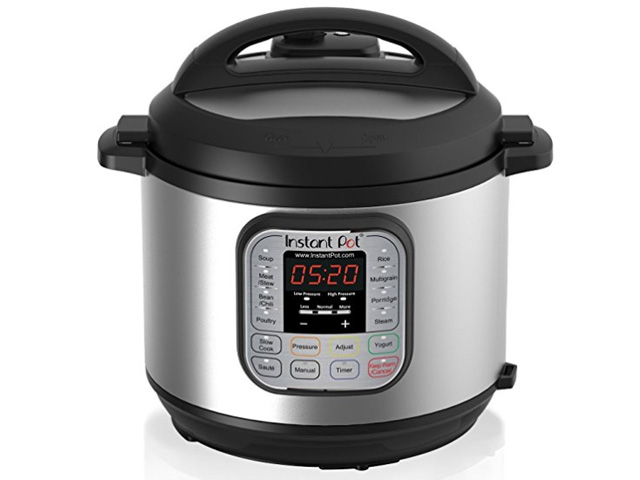 If you've spent anytime at all online you'll know that this is THE hottest gift item this year! It takes the concept of a pressure cooker and updates it with modern and safer technology. Replaces 7 Common Kitchen Appliances in 1: Pressure Cooker, Slow Cooker, Rice Cooker, Steamer, Sauté, Yogurt Maker, and Warmer – preparing healthy, tasty dishes up to 70% faster!!! I want one for myself now! Hey Santa?

---
Chic Sheep by Marly Bird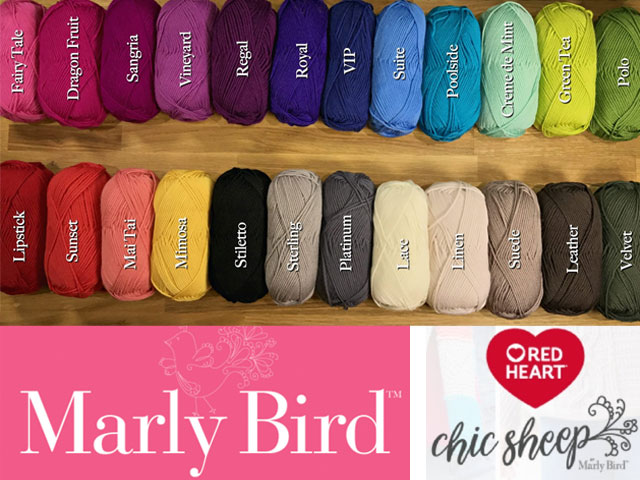 I've known Marly since she started in the fiber arts industry and it has been my sincere pleasure and thrill to watch her grow and earn her well-deserved success! Her latest accomplishment is launching a line of her very own yarn through Red Heart!! I'm beyond thrilled for her! Marly asked me to design with the new yarn so you'll see my work coming out very soon and I can say first-hand that this yarn is amazeballs!!

---
The Crochet Dude official swag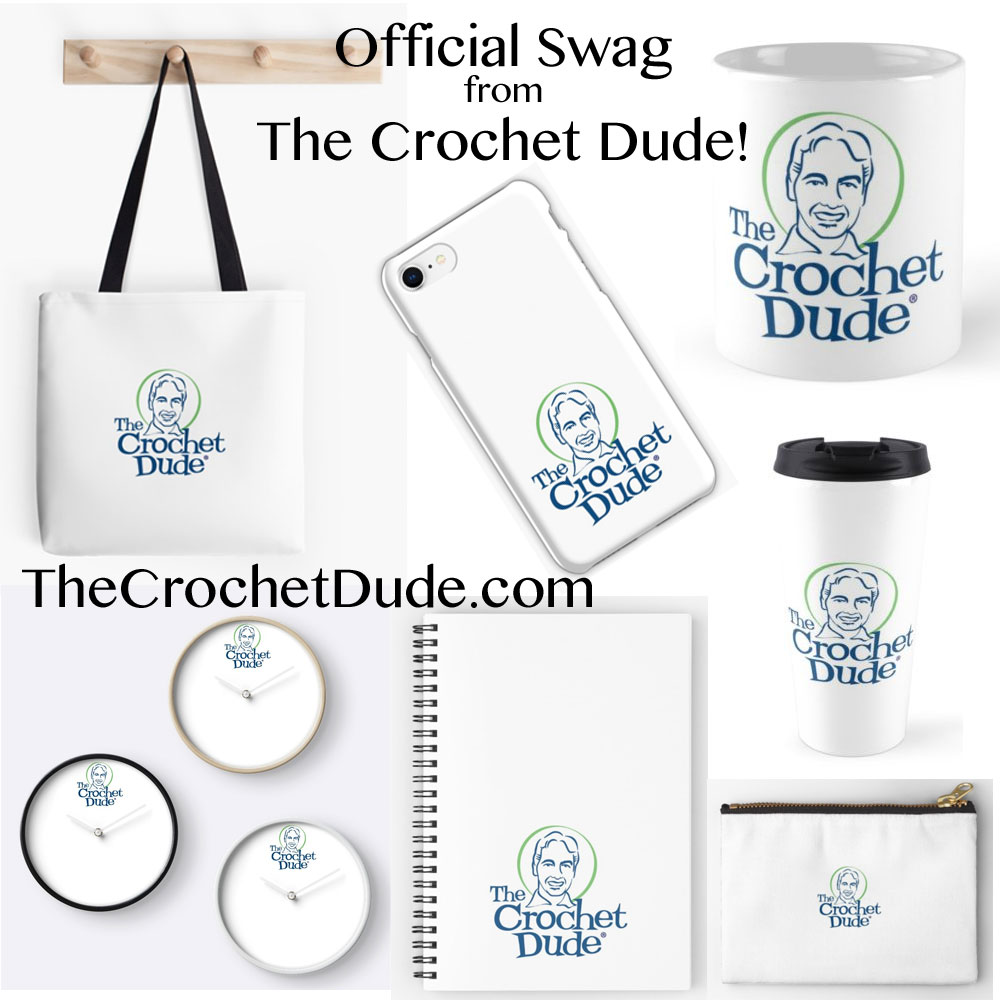 Get some Dude swag for yourself and also for the crocheters in your life! Now available on over 30 items, this is the officially licensed swag from The Crochet Dude!

---
The Crochet Dude® is a registered trademark of Drew Emborsky, all rights reserved. Please share the link to this holiday guide with all your friends! Discounts and offers were valid at the time this guide was published – I am not responsible for any changes to these offers on other sites since then, or availability of products mentioned.
Please click one of the icons below to share this on your favorite social media sites!
Like and Follow TheCrochetDude on Facebook!