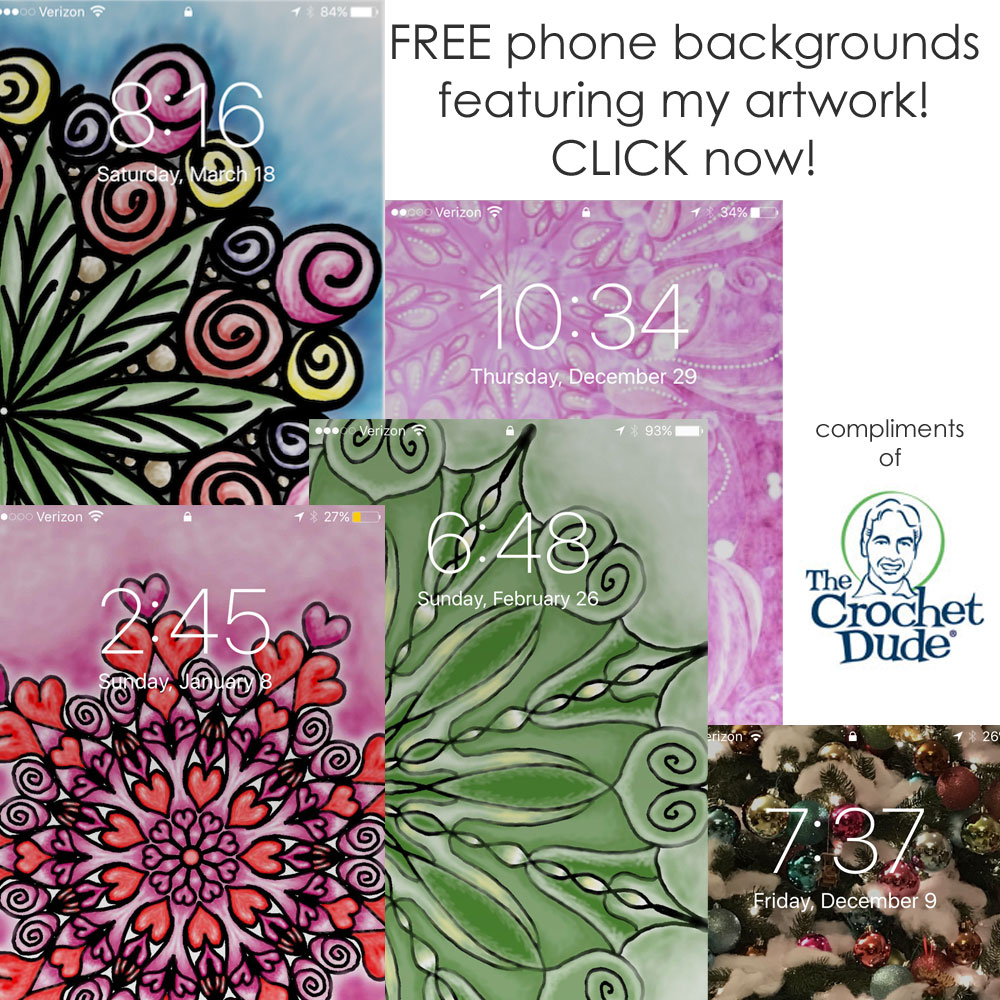 I have been having so much fun creating background images to use on my phone – and I'm happy to share them here with you! All you have to do is go through the checkout process – no payment info needed (because they're FREE) – and download them to your device.
These should fit your phone just fine! Enjoy!
Please click the icons below to share this page via your fave social media!
The Crochet Dude is a registered trademark of Drew Emborsky, all rights reserved. All images copyright Drew Emborsky.
Like and Follow TheCrochetDude on Facebook!