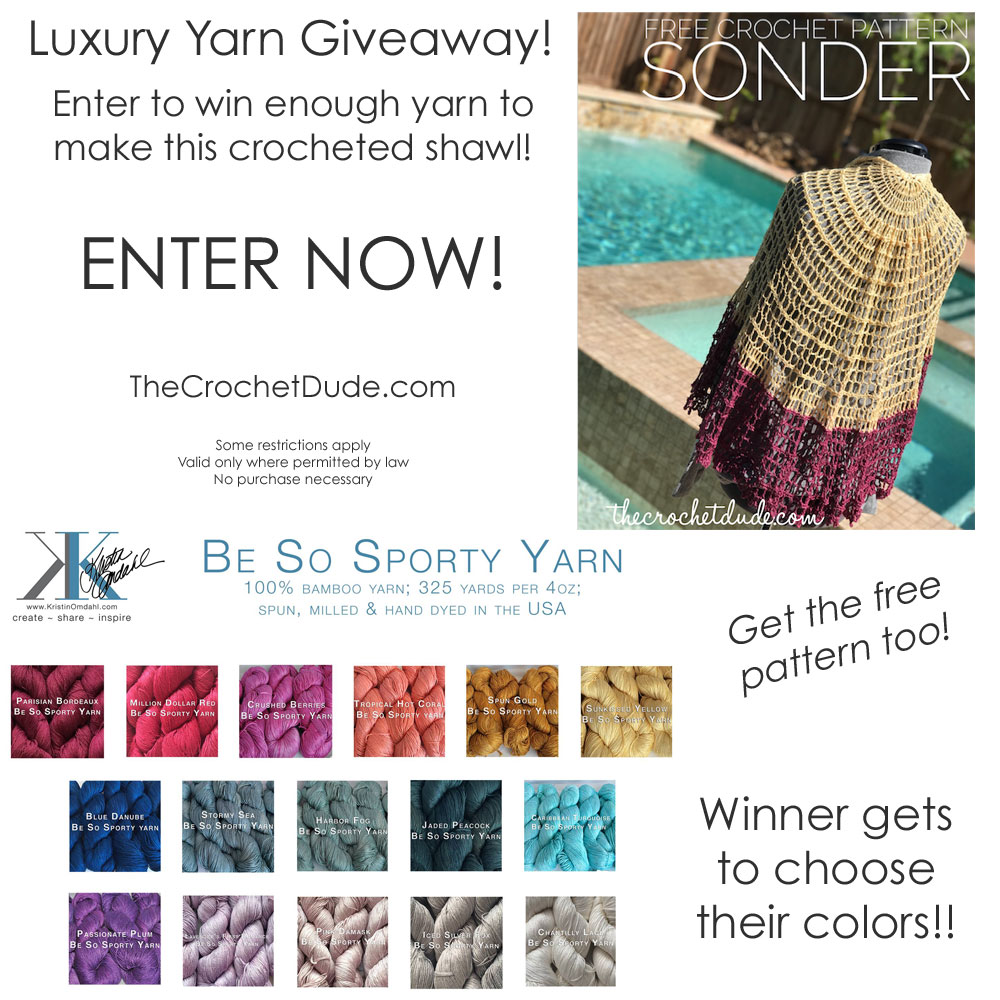 Designing this shawl which I call Sonder was such a treat for me – I love it when I have the opportunity to crochet with truly LUXURY yarn like this. It's so much fun and the results are always amazing. Enter to win enough yarn to make a Sonder of your own – details below.
Sonder
I love designing shawls that grow from the center at the neck because you make it as big as you'd like! Maybe you'd like to stop halfway through and make a kerchief or necklace style. Maybe you'd like to keep on going beyond what the pattern states and make it a luxury capelike shawl. It's up to you!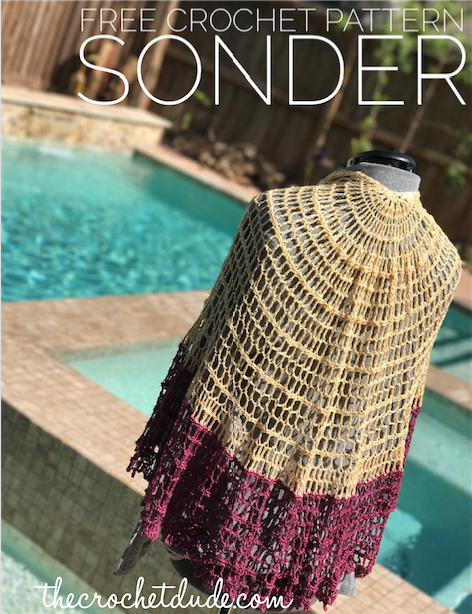 Get the free pattern and be sure to come back and enter the giveaway too! Click here: Sonder pattern
Giveaway
Open worldwide only where allowed by law. Void where prohibited.
Enter now to win two hanks of Be So Sporty by Kristin Omdahl – that's enough yarn to complete the Sonder shawl. Winner will be given the chance to choose which colors they would like (keep in mind that not all colors may be available at the time of winning).
Use this form below to enter. After entering with your email there are options for additional bonus entries too! Try using a computer if your mobile device is giving you troubles. Winner is chosen by a random number generator.
You can rest assured that entering your email address for this prize drawing is safe. I won't use your email for anything except to notify the winners. You won't be signed up for my newsletter or anything else. The only way you can sign up for my newsletter is by actually signing up for my newsletter and then confirming your subscription through email. Giveaway ends March 21, 2017. No purchase necessary.
Can't Wait?
Boogie on over to Kristin's website (click here) and order some Be So Sporty of your own! I bet you'll fall in love with it as quickly as I did. And Kristin offers FREE yarn winding, so you can start as soon as your yarn arrives!!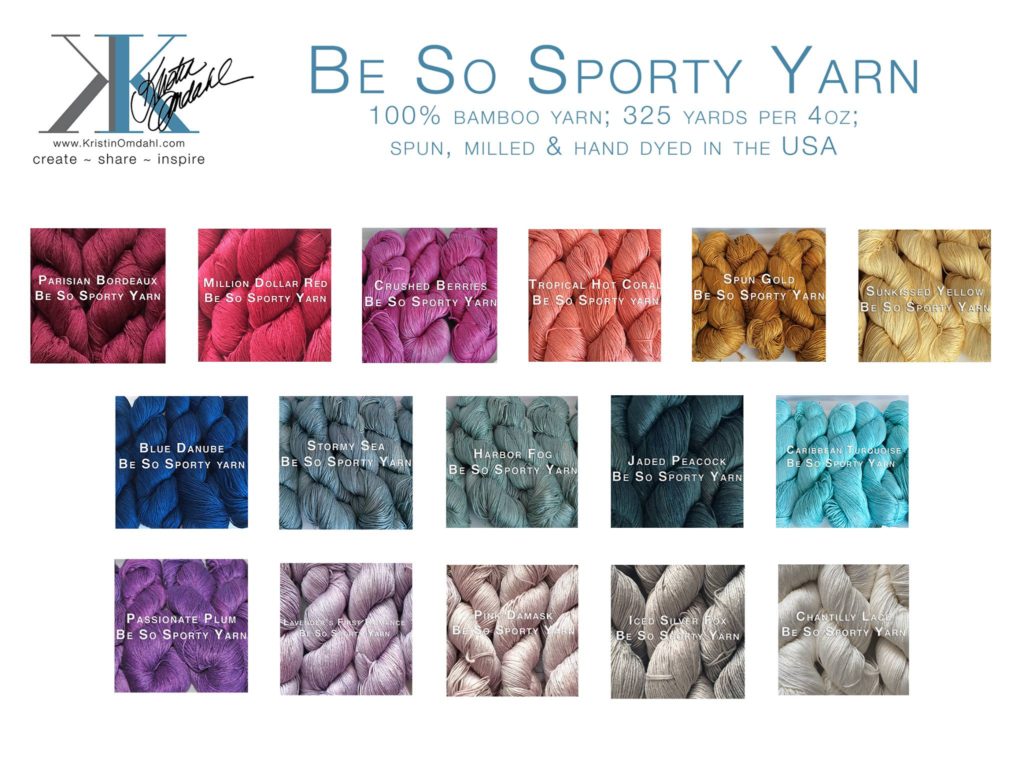 Please click on one of the social media icons below to share this blog post with all your online friends!
Like and Follow TheCrochetDude on Facebook!