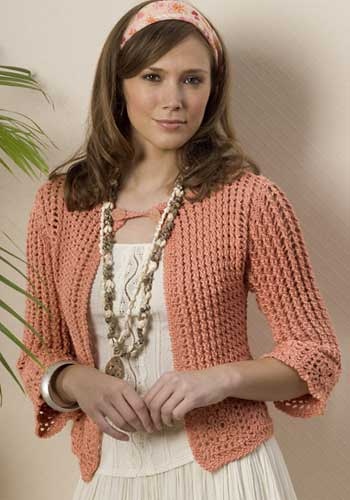 The challenge with crochet often is the drape of the fabric. If you use stitches that are too tight or too bulky you get a stiff uncomfortable fabric that "wears you" instead of the other way around.
With this design I started with some pretty granny squares along the hemline, then to ensure that the fabric had great drape I stacked easy cables separated by chain spaces. As you can see in the pic it created a fantastic fabric that is so comfortable.
Get the free pattern here: Turnberry Cardigan
The Crochet Dude® is a registered trademark of Drew Emborsky, all rights reserved. Please share the link to this page with all your friends!
Please click one of the icons below to share this on your favorite social media sites!
Add this pattern to your Ravelry queue:
Like and Follow TheCrochetDude on Facebook!