viagra generico 25 mg pagamento online a Verona
dove comprare levitra originale in italia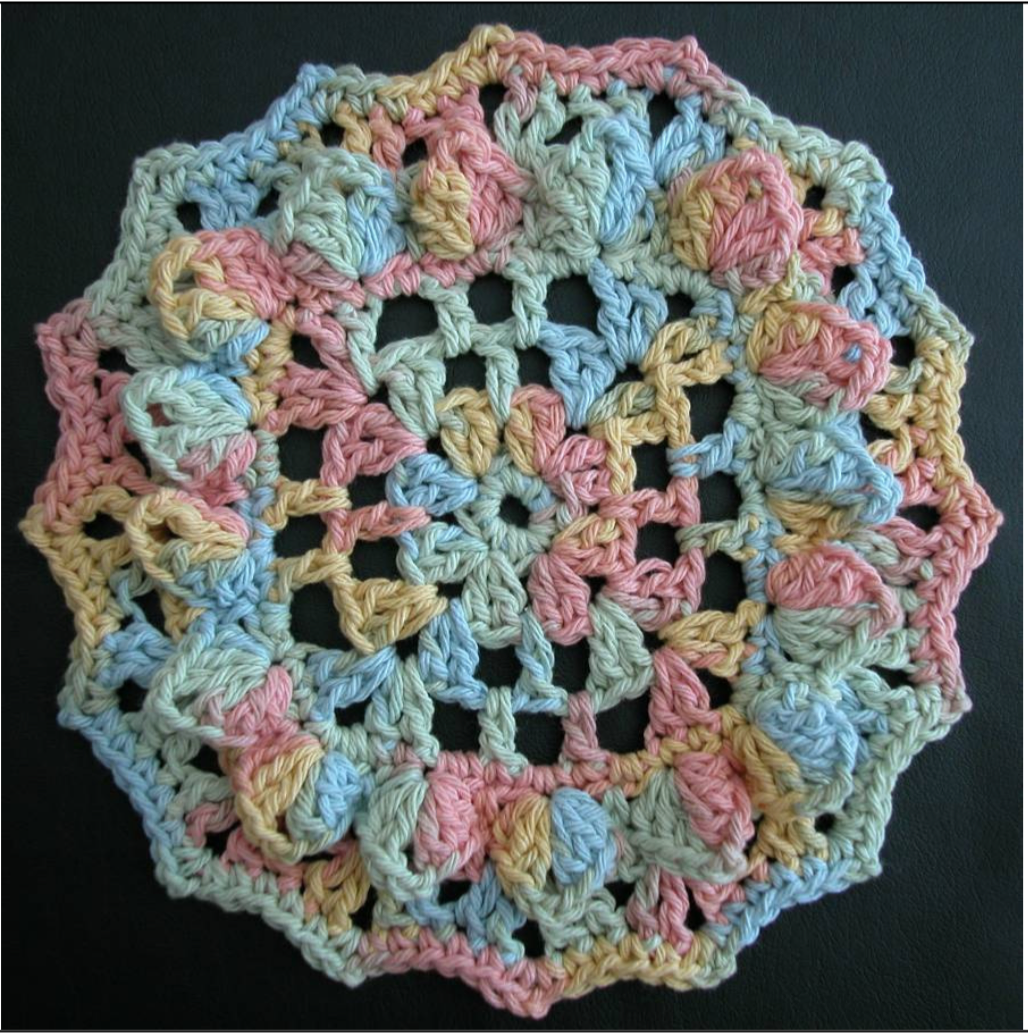 Sunshine
http://maientertainmentlaw.com/?search=prednisone-40-to-60-mg-daily © 2005-2016 Drew Emborsky aka The Crochet Dude®
click Finished size: Approximately 9"
Materials: Worsted Weight Cotton
Crochet Hook: Size H
click here Ch 5, slip st to first ch to form ring.
Rnd 1: Ch 1, 8 sc in loop. Slip st to beginning sc. (8 sc)
Rnd 2: Ch 3, (dc, ch 2, 2 dc) in same st. *Skip one st, (2 dc, ch 2, 2 dc)* around. Slip st to top of beginning ch 3. (16 dc)
Rnd 3: Slip st in next st and into corner space. Ch 3, (dc, ch 2, 2 dc) in same space. *Ch 2, skip 2 sts, dc between 2nd and 3rd st, ch 2, (2dc, ch2, 2dc) in corner space * three times. Ch 2, skip 2 sts, dc between 2nd and 3rd st, ch 2, slip st to top of beginning ch 3. (20 dc)
Rnd 4: Slip st in next st and into corner space. Ch 3, (dc, ch 2, 2 dc) in same space. * (Ch 2, dc in next space) twice. Ch 2, (2 dc, ch 2, 2 dc) in corner space * three times. (Ch 2, dc in next space) twice. Ch 2, slip st to top of beginning ch 3. (24 dc)
http://cinziamazzamakeup.com/?x=comprare-levitra-senza-ricetta-Umbria
http://maientertainmentlaw.com/?search=when-will-levitra-super-active-go-generic Rnd 5: Slip st in next st and into corner space. Ch 1, 3 sc in same space. Sc around working sc in each st, 2 sc in each ch 2 space and 3 sc in each corner space. Slip st to beginning sc. (60 sc)
Rnd 6: Slip st in next st. Ch 3 (2 dc, ch 3, 3 dc) in same space,* (skip 1 st, sc in next st, skip 1 st,(3 dc, ch 3, 3 dc) in next st* around. Slip st to top of beginning ch 3. Ch 1. (96 dc, 16 sc)
Turn so wrong side of dishcloth is facing.
Rnd 7: Slip st in next st. Ch 1, sc in same st. *Ch 4, sc in next sc* around leaving rays of sunshine in back. Slip st to beginning sc. Ch 1. (16 ch 4 loops)
Turn so right side of dishcloth is facing.
Rnd 8: Slip st into next loop. Ch 3 (dc, ch 2, 2 dc) in same space. (2 dc, ch 2, 2 dc) in each loop around. (64 dc)
Rnd 9: Slip st in next st and into space. Ch 1, (sc, ch 2, sc) in same space. Sc in each st around, working (sc, ch 2, sc) in each ch 2 space. Slip st to beginning sc. Fasten off. (96 sc)
comprare viagra generico 200 mg a Bologna The Crochet Dude® is a registered trademark of Drew Emborsky, all rights reserved. Do no copy or distribute this pattern – but please share the link with all your friends! Click the green Print Friendly button to print or save as a PDF for your own use.
http://buy-generic-clomid.com Please click one of the icons below to share this tutorial on your favorite social media sites!
accutane dosage Add this project to your Ravelry queue:
Like and Follow TheCrochetDude on Facebook!