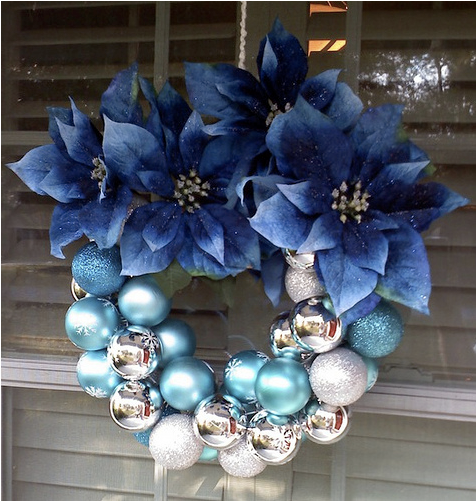 Here's a super fast and easy wreath that I made for my front porch!
Open up a wire coat hanger and shape it round, then slide Christmas tree ornaments over the wire (I used shatterproof plastic ones) until almost full, twist ends of wire coat hanger back together (use pliers if necessary).
Next take some faux poinsettias (with bendable stems) and wrap them around the coat hanger near the top to cover up the join in the wire hanger.
Took me all of 15 minutes from start to finish!
The Crochet Dude® is a registered trademark of Drew Emborsky. All rights reserved. Please do no copy or distribute this tutorial – but please share the link with all your friends!
Please click one of the icons below to share this tutorial on your favorite social media sites!
Like and Follow TheCrochetDude on Facebook!