http://maientertainmentlaw.com/?search=buy-generic-propecia-from-online-pharmacy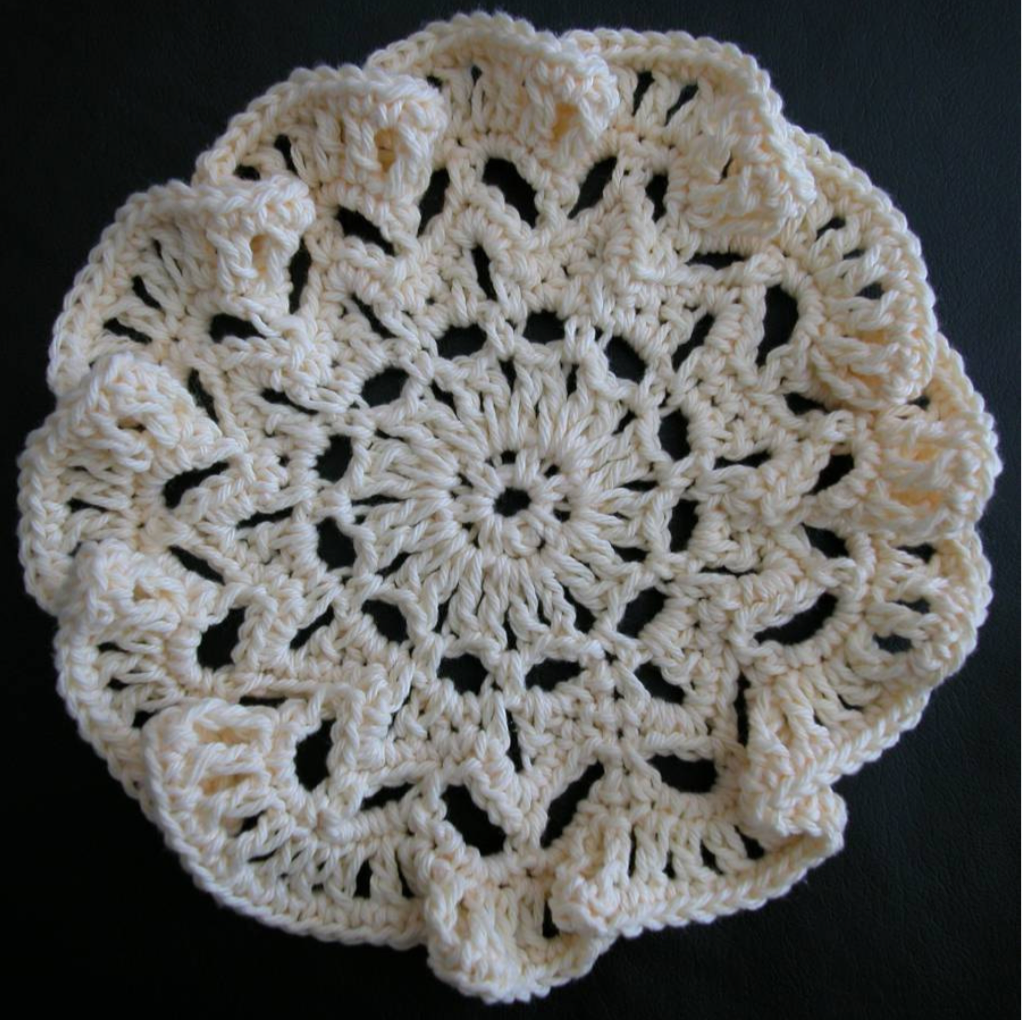 Jellyfish
http://cinziamazzamakeup.com/?x=levitra-senza-ricetta-Genova © 2005-2016 Drew Emborsky aka The Crochet Dude®
http://cinziamazzamakeup.com/?x=cialis-generico-lima-peru Finished size: Approximately 10"
Materials: Worsted Weight Cotton
Crochet Hook: Size H
acquistare vardenafil generico pagamento online Ch 5, slip st to first ch to form ring.
Rnd 1: Ch 1, *sc ch 2* 6 times. Slip st to beginning sc. (6 ch 2 loops)
Rnd 2: Ch 5, dc in same st. *dc, ch 2, dc* in each st and each loop around. Slip st to 3rd ch of beginning ch 5. (24 dc and 12 ch 2 loops)
Rnd 3: Slip st into loop. Ch 1, sc in same loop *ch 3, sc in next loop* around. Slip st to beginning sc. (12 ch 3 loops)
levitra prices american pharmacies
go Rnd 4: Ch 1, sc in same st, ch 3 *(dc, hdc, sc) in next loop, sc in next st, ch 3* 11 times. (Dc, hdc, sc) in next loop, slip st to beginning sc. (12 ch 3 loops)
Rnd 5: Ch 1, sc in same st. *(3 sc, ch 2, sc) in loop, sc in next 4 sts* 11times. (3 sc, ch 2, sc) in loop, sc in next 3 sts. Slip st to beginning sc. (12 ch 2 loops)
Rnd 6: Ch 1, sc in same st. *Ch 4, sc in next loop, ch 4, skip 3 sts, sc in next st * 11 times. Ch 4, sc in next loop, ch 4, slip st to beginning sc. (24 ch 4 loops)
Rnd 7: Ch 1, sc in same st. *(4 sc in next loop) twice, sc in next st* 11 times. (4 sc in next loop) twice, slip st to beginning sc. (108 sc)
Rnd 8: Ch 4, *dc in next st,ch1* around. Slip st to 3rd ch of beginning ch4. (108 dc)
Rnd 9: Ch 1, sc in each space and each st around. Fasten off. (216 sc)
vardenafil originale spedizione veloce
http://buy-generic-clomid.com The Crochet Dude® is a registered trademark of Drew Emborsky, all rights reserved. Do no copy or distribute this pattern – but please share the link with all your friends! Click the green Print Friendly button to print or save as a PDF for your own use.
click here Please click one of the icons below to share this tutorial on your favorite social media sites!
Add this project to your Ravelry queue:
Like and Follow TheCrochetDude on Facebook!