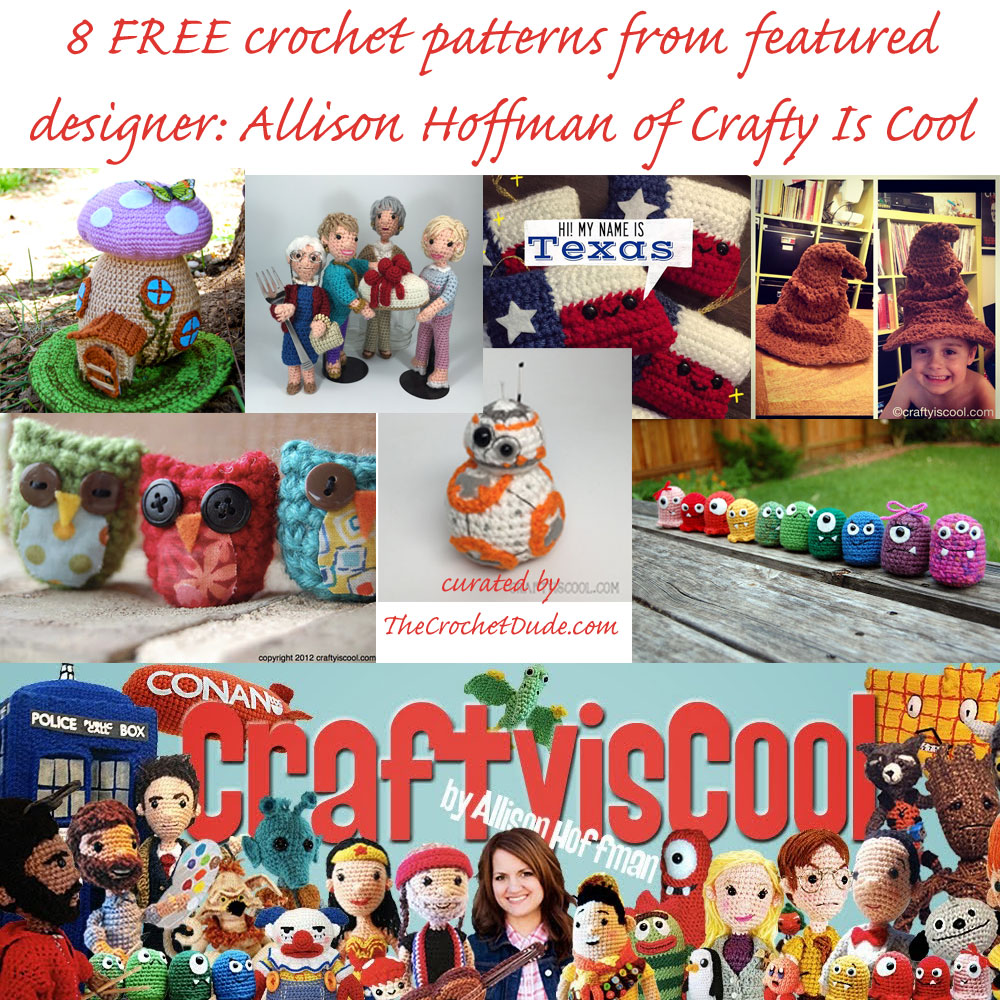 When I was in Austin last summer to shoot an episode of The Knit Show with Vickie Howell (click here if you want to see my episode) as like with any show, I spent many hours in the green room waiting my turn. It's always a luck of the draw with whom you'll be sitting all that time – and I guess luck was on my side because I got to know the amazing designer Allison Hoffman of Crafty is Cool!!
I think you'll love her too – here are eight of my fave patterns that she has designed that are FREE (just click on the name of each one to go get it). And if you're interested in her book I put more info on that at the end of this post. Enjoy!
PS: all these were free patterns at the time this roundup was compiled. Please forgive me if the designer has decided to change that status or even remove the pattern from her site.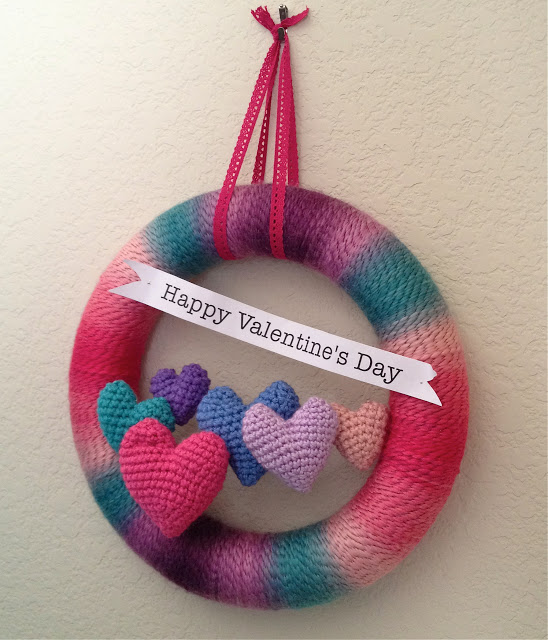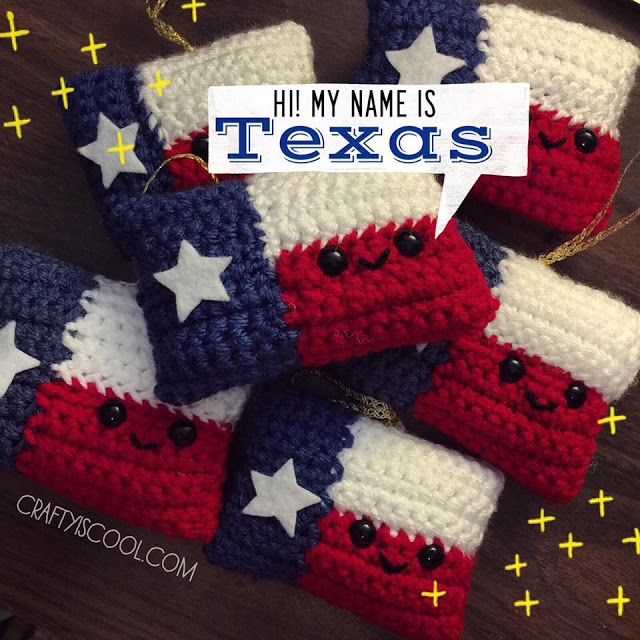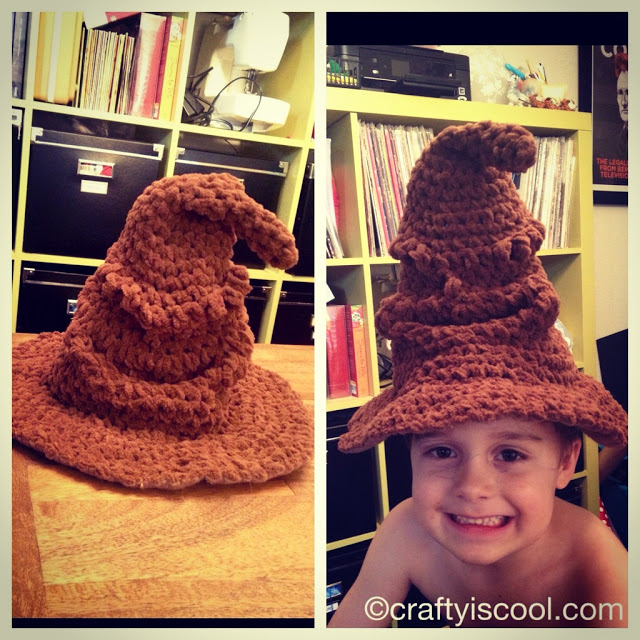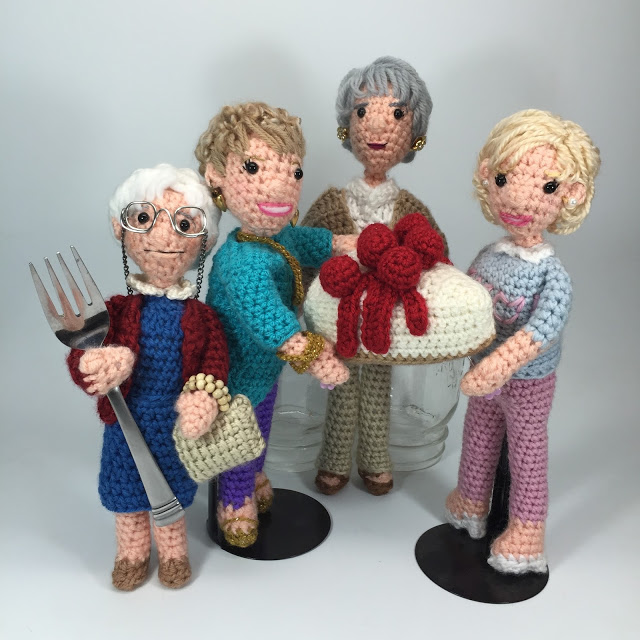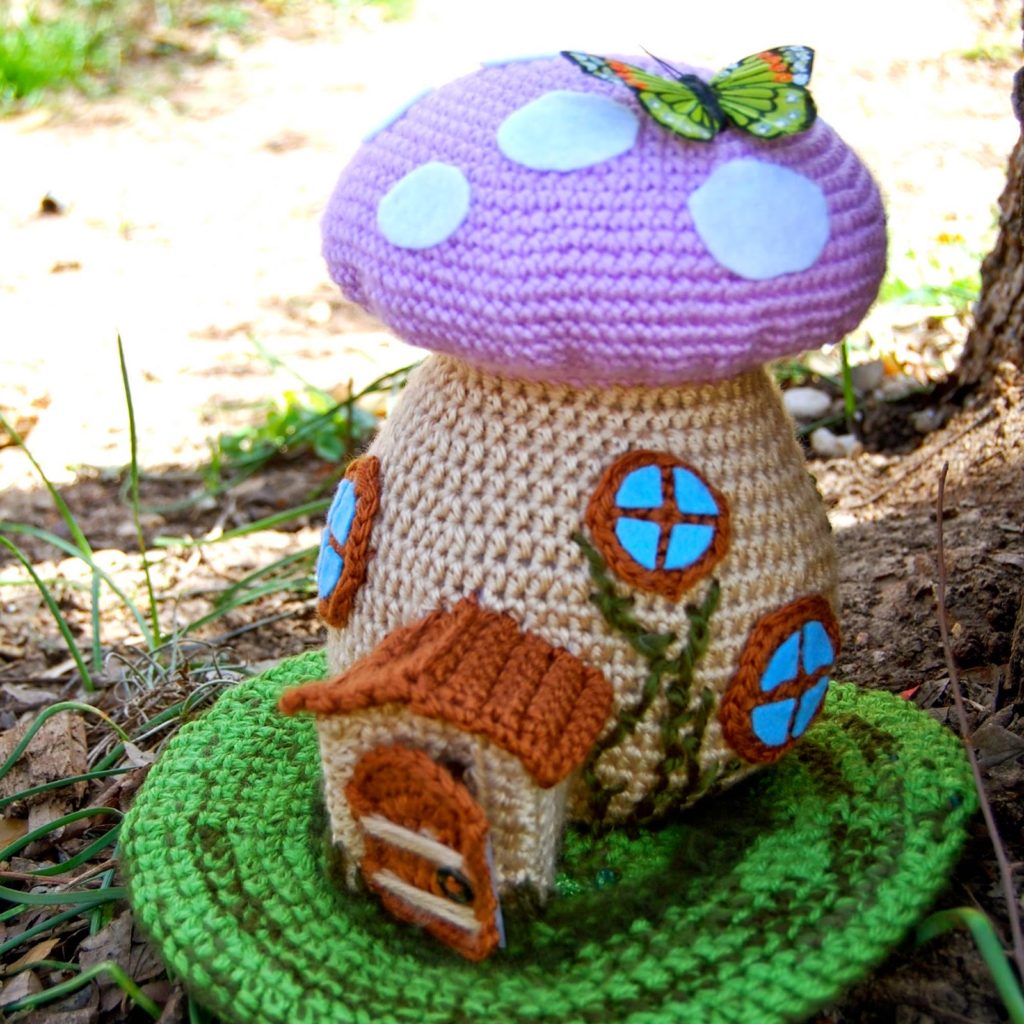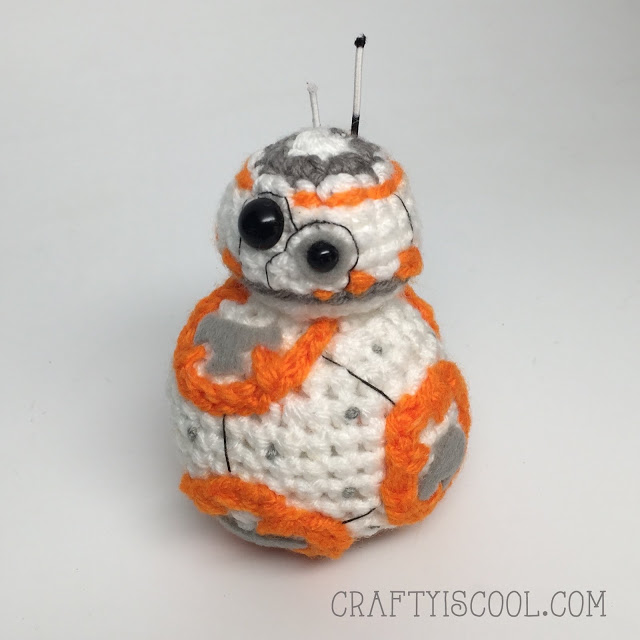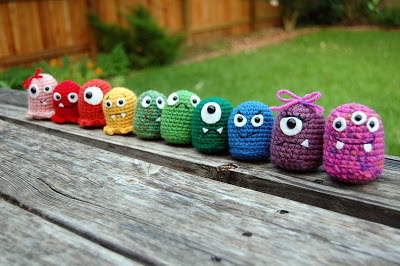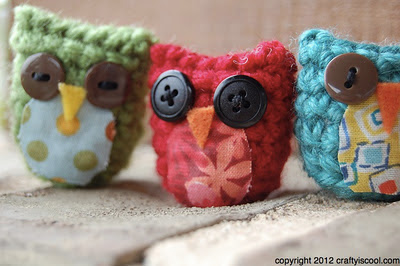 Allison's Amazing Book!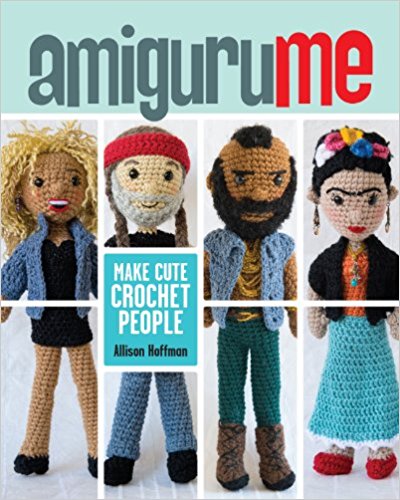 It's no surprise that people go crazy for Allison's designs, so her book has been wildly popular! Here is a great description:
Make a miniature version of you, your friends, and celebrities too! You'll absolutely love this comprehensive guide to creating amigurumi people. Media favorite Allison Hoffman—whose delightful creations have graced the sets of Conan, Martha Stewart, Jimmy Kimmel Live!, and more—explains how to craft and customize these Japanese dolls at every stage. You'll learn everything from depicting the face of the person you're designing to getting the clothing, hair, and accessories just right. The possibilities are infinite . . . and infinitely fun!
Click here to see it over on Amazon.com:  Amigurume by Allison Hoffman
The Crochet Dude® is a registered trademark of Drew Emborsky, all rights reserved. Photos copyright Allison Hoffman, used by permission. Please share the link to this post with all your friends!
Please click one of the icons below to share this blog post on your favorite social media sites!
Like and Follow TheCrochetDude on Facebook!