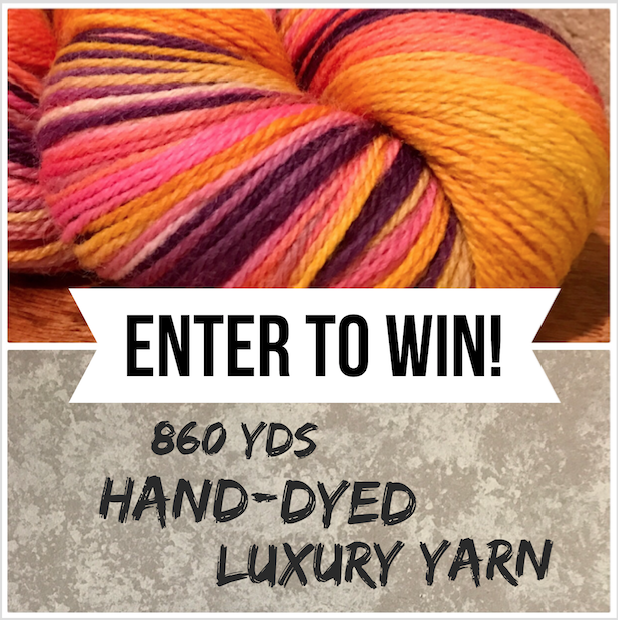 This amazing sock-weight yarn was hand-dyed by Ray of Knitivity fame! I have it sitting on my desk right now and I LOVE this colorway!! Ray is here in the Houston area and I've had the pleasure to meet him more than once. His dye work is consistently some of the nicest I've ever seen! Now you can enter to win some of his beautiful work! Details below!
Star Fringe Shawl Pattern
One of my all-time fave patterns that uses "sockweight" yarn is this crocheted shawl pattern from Kristin Omdahl: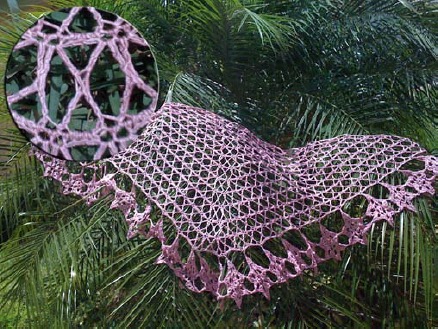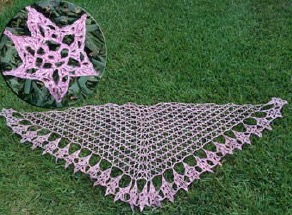 I love how the edge of this super-lacy shawl is a row of stars! It's like having fringe on the shawl but without the cliche tassels that often get tangled. And the motifs are "join as you go" which is always a treat when a project is designed this way. To get the free pattern, boogie on over to Kristin's site (but be sure to come back and enter the giveaway!)
Click here: Star Fringe Shawl
And to sweeten the giveaway, Kristin will send the winner of this giveaway a giftbag of ten single-use pods of her signature delicate wash!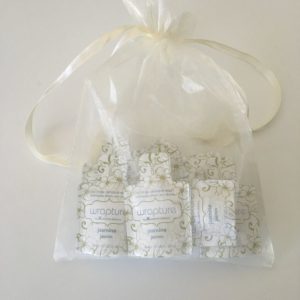 Yarn Giveaway!
This yarn from Ray of Knitivity.com is called Phydlbitz Sock yarn. It's 75% super-wash wool – 25% nylon and each hank has a whopping 430 yards! Ray does amazing small-batch yarn dying, and I'm thrilled to be able to offer you TWO hanks of this yarn in the color combo shown at the beginning of this blog post.
Enter below first by leaving your email (only for this giveaway's purpose, I'm not collecting info so it will stay totally private) – you can get additional entries by Tweeting about the giveaway, and following me on Twitter! Giveaway ends on February 21, 2017. Valid only where allowed by law. No purchase necessary.
If you just can't wait to see if you've won, be sure to check out what Ray has available on his website! Click here!
And if you'd like more information on Kristin's delicate wash Wrapture, Click here!
Please click on one of the social media icons below to share this blog post with all your online friends!
Like and Follow TheCrochetDude on Facebook!